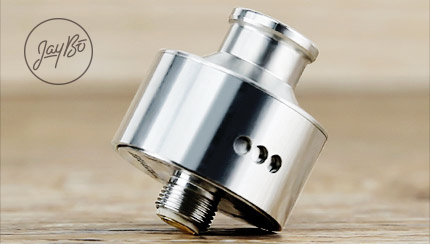 Product Introduction
The Bambino is a rebuildable dripping atomizer( RDA ) designed by the famous designer JayBo. It is made of stainless steel, the appearance is chic and tiny with totally six air-inlet holes insuring a large airflow. RBA function for DIY fans to wrap coils according to different vaping habits. What's more, unique vortex flow design of the top cap will bring you a better vaping experience.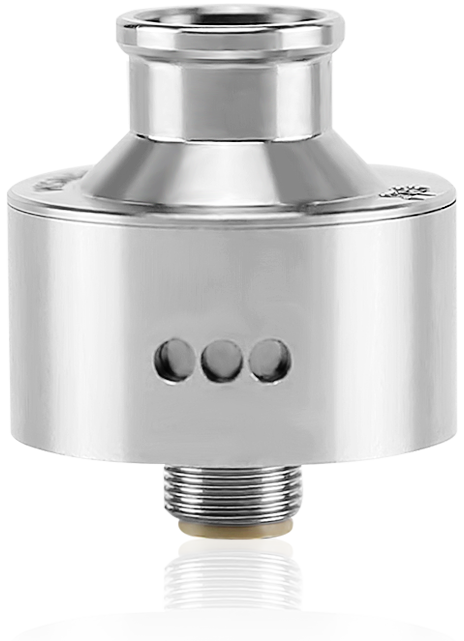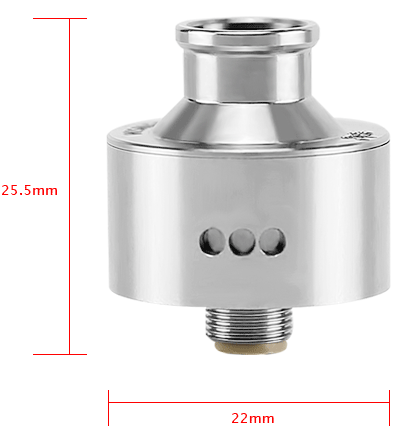 Parameter
Diameter: 22mm

Length: 25.5mm

Material: 303 Stainless Steel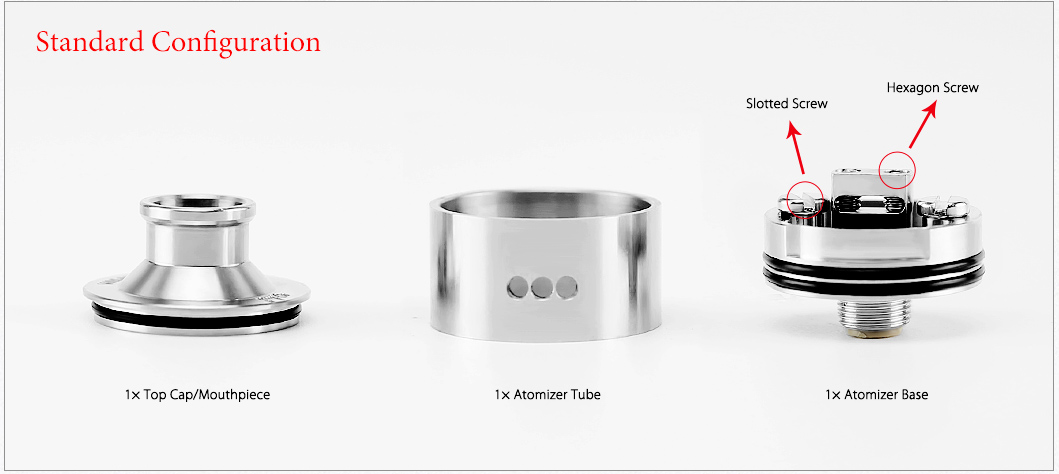 Spare parts included: 2*Slotted Screw 2*Hexagon Screw 3*Seal Ring
Features
All Stainless Steel Construction:
The Bambino is made of all stainless steel so that the device will be more durable.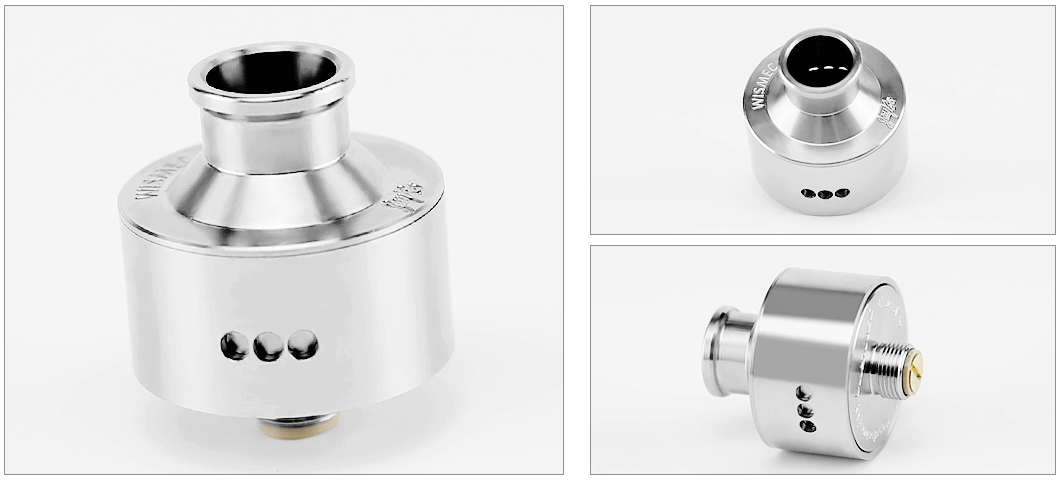 Rebuildable Heating Coil:
The Bambino features the RBA function so that you can wrap coils at ease and enjoy with the fun of DIY. Also there are a total of three posts on atomizer base which means it can handle single or dual coils.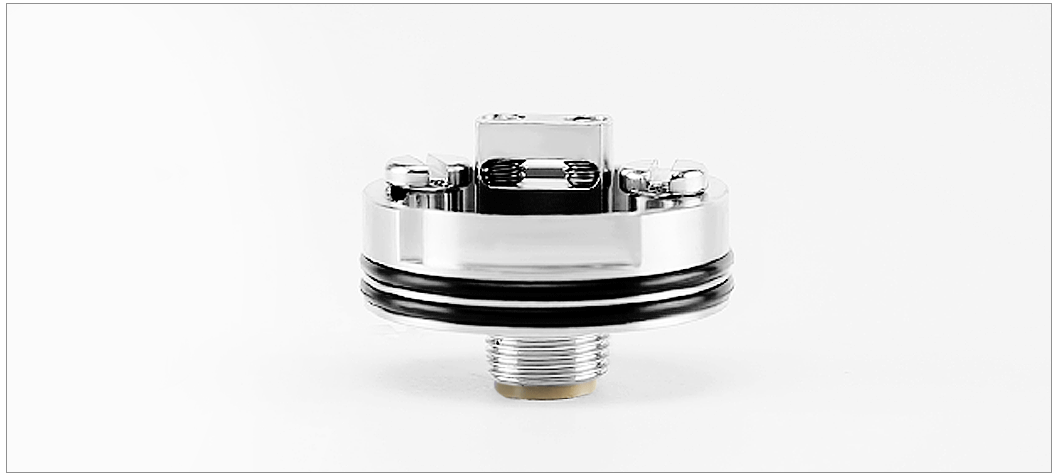 Unique Vortex Flow Design:
The top cap features unique vortex flow design which will bring you a better atomizing performance.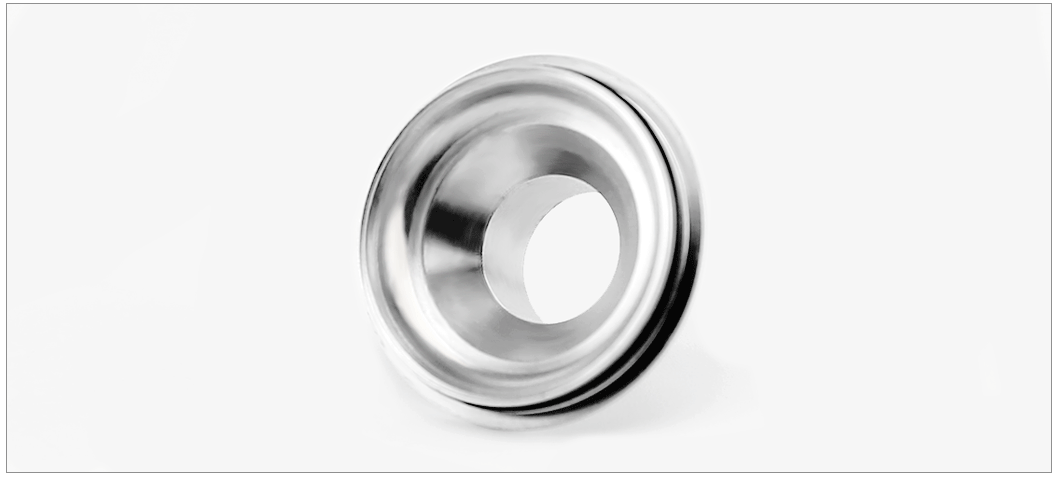 No Thread Connection:
Creatively use the black heat-resisting O-rings as the connection part instead of traditional thread connection, which substantially increases the convenience and could avoid any thread problems.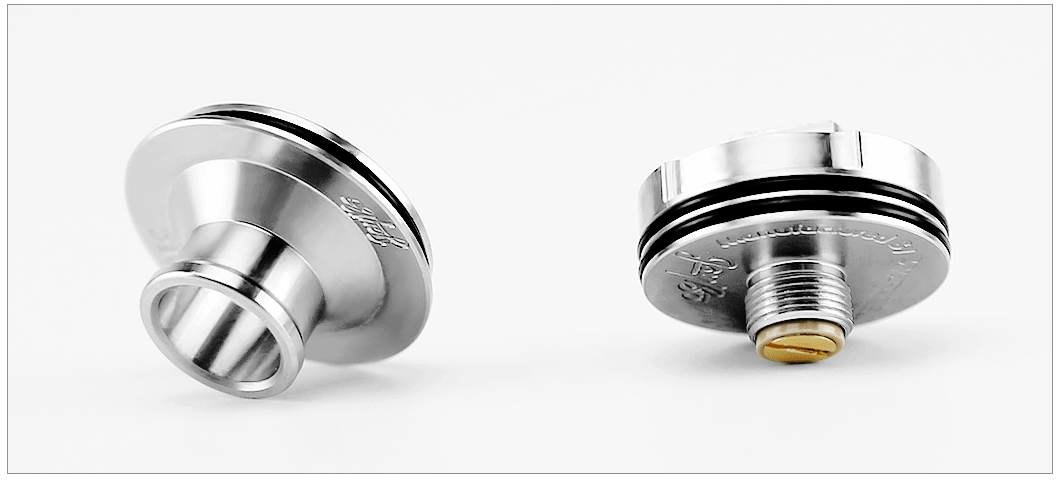 Coil Deck With Deeper Juice Well:
You don't need to worry about the bleeding problems due to the artful design of coil deck: liquid will leak into the deck instead of dirty your hands and sweater. Also it's ultra-deep juice well will keep your wicks soaked with delicious juice for incredible lengths of time.