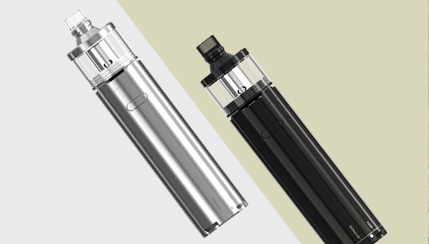 Vicino D30
Optional VW & BYPASS Mode
Large Battery Capacity of 3000mAh
Dual Circuit Protection
Huge E-liquid Capacity of 6ml
Top Filling System & Bottom Airflow Control
Product Introduction
Vicino D30 is the updated version of Vicino, having 30mm diameter, 6ml e-liquid capacity and 3000mAh battery capacity. Through the unique design of bottom ring, you can adjust the wattage or shift between VW and BYPASS mode easily. Innovative yet powerful, the Vicino D30 applies dual circuit protection which makes the device much reliable. When working with the equipped high power atomizer head, you can get unexpected large vapor and great flavor.
Parameter
Vicino D30 Atomizer

Length: 50.4mm

Diameter: 30mm

Capacity: 6ml



Vicino D30 Battery

Length: 91.4mm

Diameter: 30mm

Capacity: 3000mAh

Thread Type: 510 spring loaded thread

Main Features
Optional VW and BYPASS Mode:
The regulatory ring at the bottom enables you to shift between VW(5-60W) and BYPASS mode easily.
Large Battery Capacity of 3000mAh:
Vicino D30 comes with ultra-large battery capacity, which can last you for a prolonged time at any power setting.
Top Filling System:
With 6ml huge e-liquid capacity, you can finish the e-liquid refilling quickly by unscrewing the top cap simply.
Bottom Airflow Control:
By rotating the hidden airflow control ring, unprecedented airflow will surpass your needs.
High Power Atomizer Head:
Made of pure cotton wick, the equipped triple 0.2ohm head will bring you unexpected large vapor and great flavor.
Dual Circuit Protection:
Two sets of circuit protection system are applied, realizing the overall protection of over-charging, over-current and over-discharging.
Battery Power Display:
The button light will stay lit or flash slowly when the battery quantity is high. On the contrary, the light will flash frequently.
Simply charge Vicino D30 by connecting it with a computer or a wall adapter via USB cable. When it is fully charged, the button light will go out.
Standard Configuration:
1*Vicino D30 Atomizer

1*Vicino D30 Battery

2*Triple 0.2ohm Head

1*USB Cable

1*User Manual