Product Introduction
When a mod comes with wireless, what will happen? The stunning WISMEC ACTIVE will show you. Adopting the innovative Bluetooth technology, WISMEC ACTIVE can serve as an ecig and a speaker. Moreover, the stylish box mod designed to be water resistant and shockproof, the masterpiece is now born and combines with built-in 2100mAh battery 80W output power. Every detail is meticulously designed and elaborately crafted, whether from the design, the material or the workmanship, you'll find it a desirable vaping device. Advanced technology, multiple functions, WISMEC ACTIVE will be a new legend of vaping industry.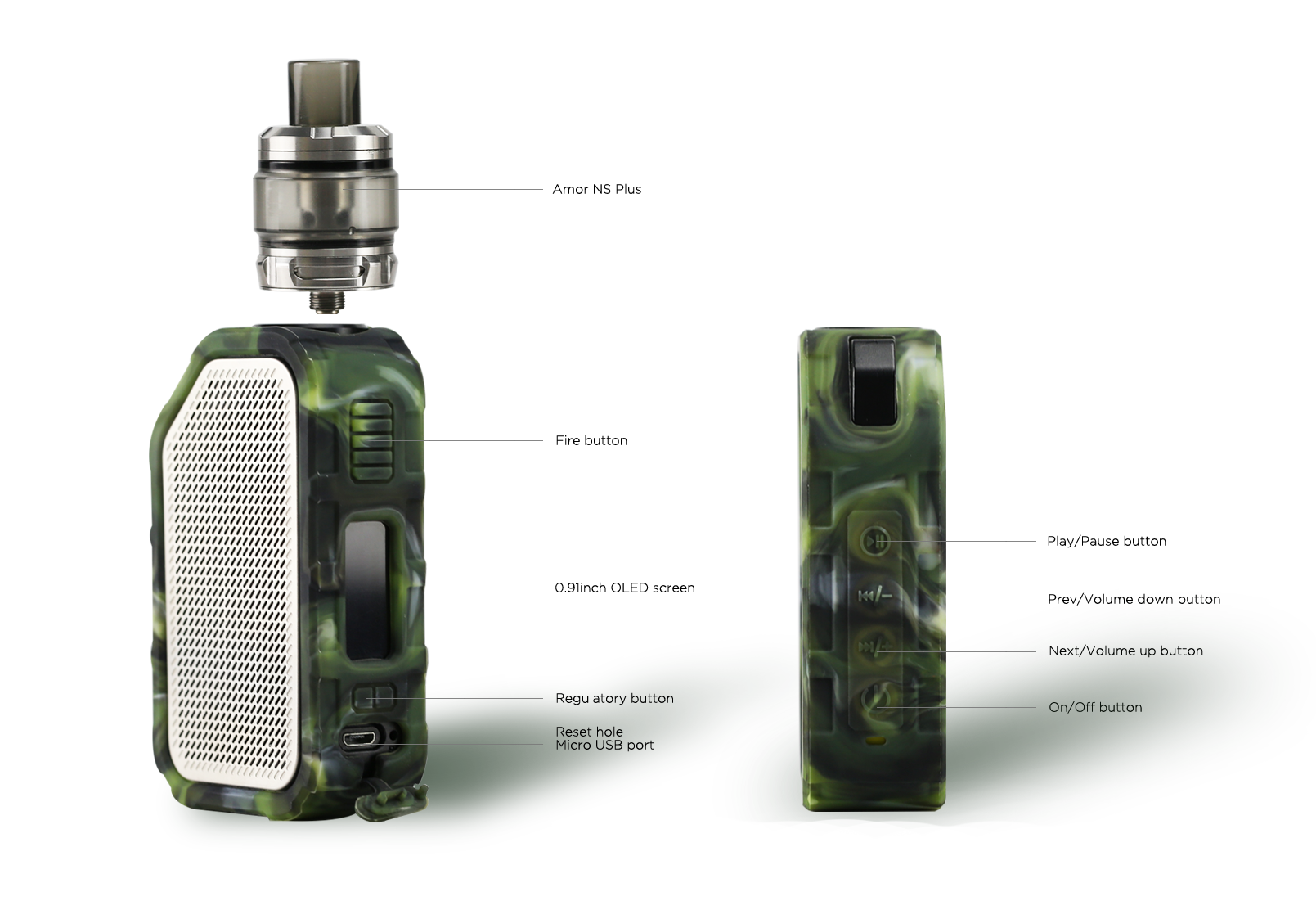 Not Only A Fantastic E-cig But Also An Innovative Bluetooth Speaker
WISMEC ACTIVE is shaped like a speaker, giving the whole kit an attractive and fashionable look. Hold it in your hand, you can feel the charm from the unique mod. Vaping while enjoying music, everything is possible.
100% Water resistant, Vaping at Ease
WISMEC ACTIVE is designed with water resistant technology, it can still play music under water. Moreover, you can still enjoy your vaping even if the device has been damped by water or rained.
Shockproof yet Shatter-resistant, First-class Quality
Protected by the silicone case, there is no need to worry about breaking your device by accident. If you remove the outer silicone case, please do not drop it deliberately, otherwise it may damage the battery internally or compromise its water resistant capability.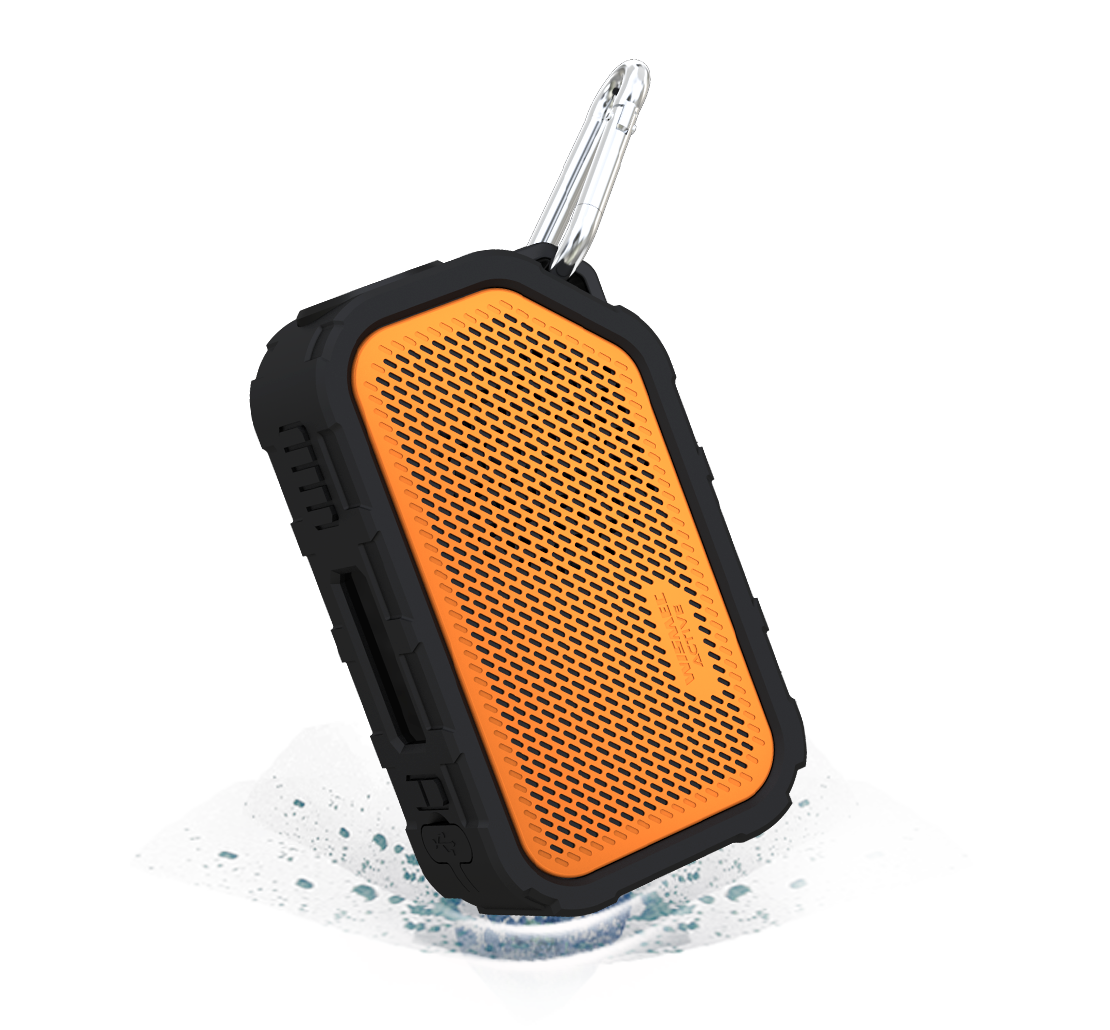 Compact yet Portable, A Must-have for Vapers on the Go
Coming with the hook, the WISMEC ACTIVE can be hooked onto your backpack or trouser loop conveniently. With the company of such multifunctional mod, won't your journey or life be more wonderful?
Colorful Silicone Case, Each one is Unique
The silicone case is endowed with gorgeous colors, each one is unique and attractive. It's believed that the colorful silicone case will be a big plus to the legendary mod.
Parameter

Size: 94.5*55.6*26.6mm

Weight: 166.4g

Output Wattage: 80W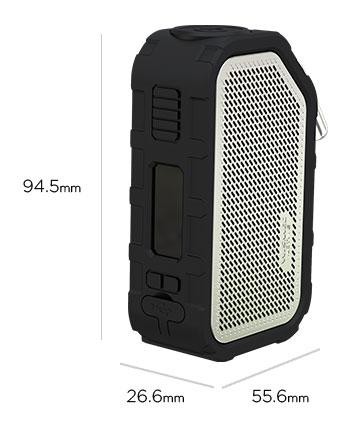 Size: 55.6*26.6*94.5mm
Weight: 166.4g
Thread type: 510 spring loaded connector
Output mode: VW/Bypass/TC-Ni/TC-Ti/TC-SS/TCR mode
Output wattage: 1-80W
Resistance range: 0.05-1.5ohm for TC modes
0.05-3.5ohm for VW mode
Temperature Range: 100-315°C/200-600°F (TC modes)
Maximum Charging Current: 2A
Maximum Output Current: 50A
Output Voltage Range: 0.5-9V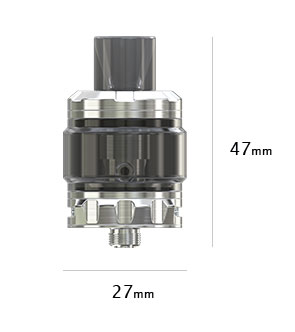 Diameter: 27mm
Height: 47mm
Weight: 47.5g
E-liquid capacity: 2ml/4.5ml
New WS04 MTL 1.3ohm Head Optimized for Intense Flavor
The brand-new WS04 MTL 1.3ohm head is optimized for high nicotine and nic-salts e-liquid. The unique design of atomizer head will offer you intense flavor and wonderful MTL vaping enjoyment.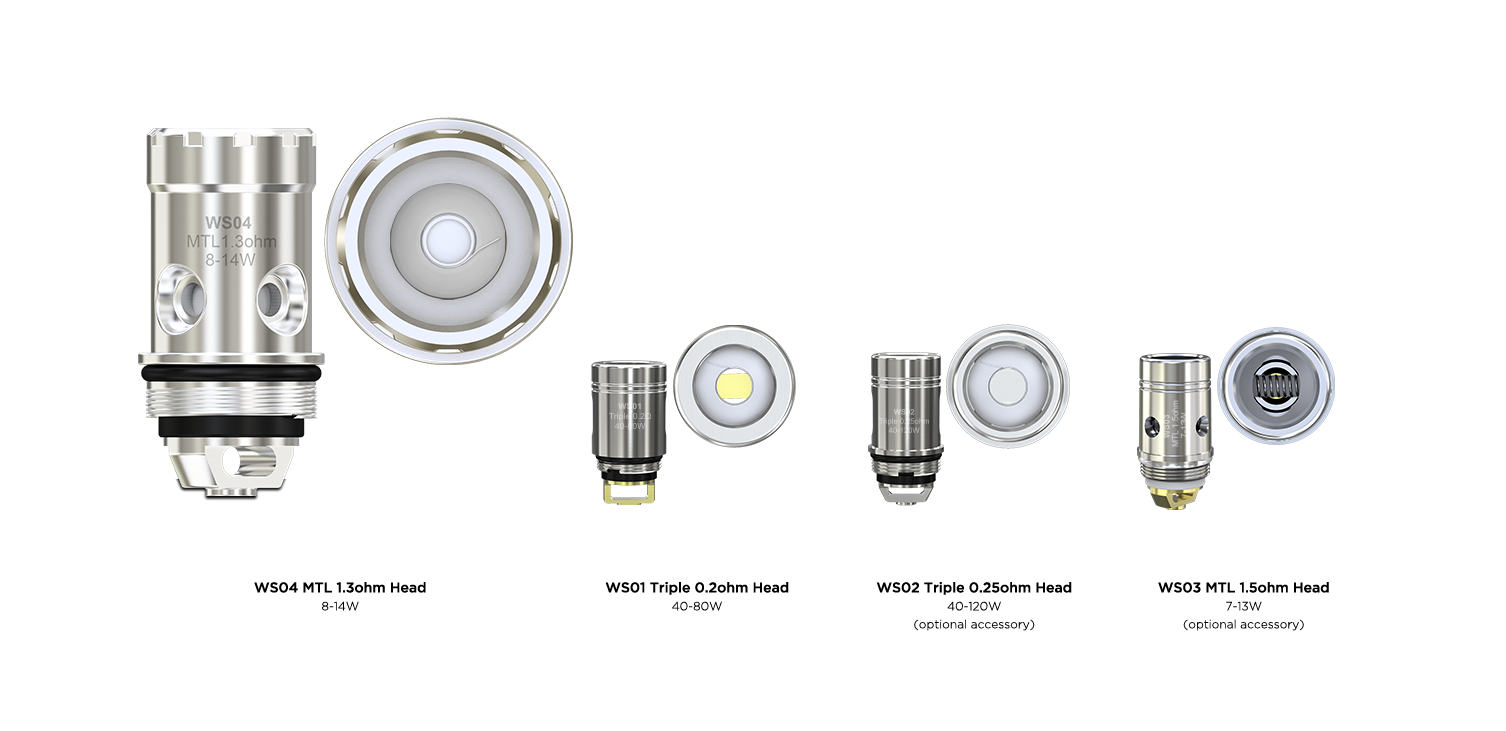 2ml/4.5ml Versions Available for Your Preference
To be compliant with the TPD regulations, 2ml and 4.5ml versions are available for your preference. Moreover, the acrylic tube is colorful and durable, offering you more possibilities.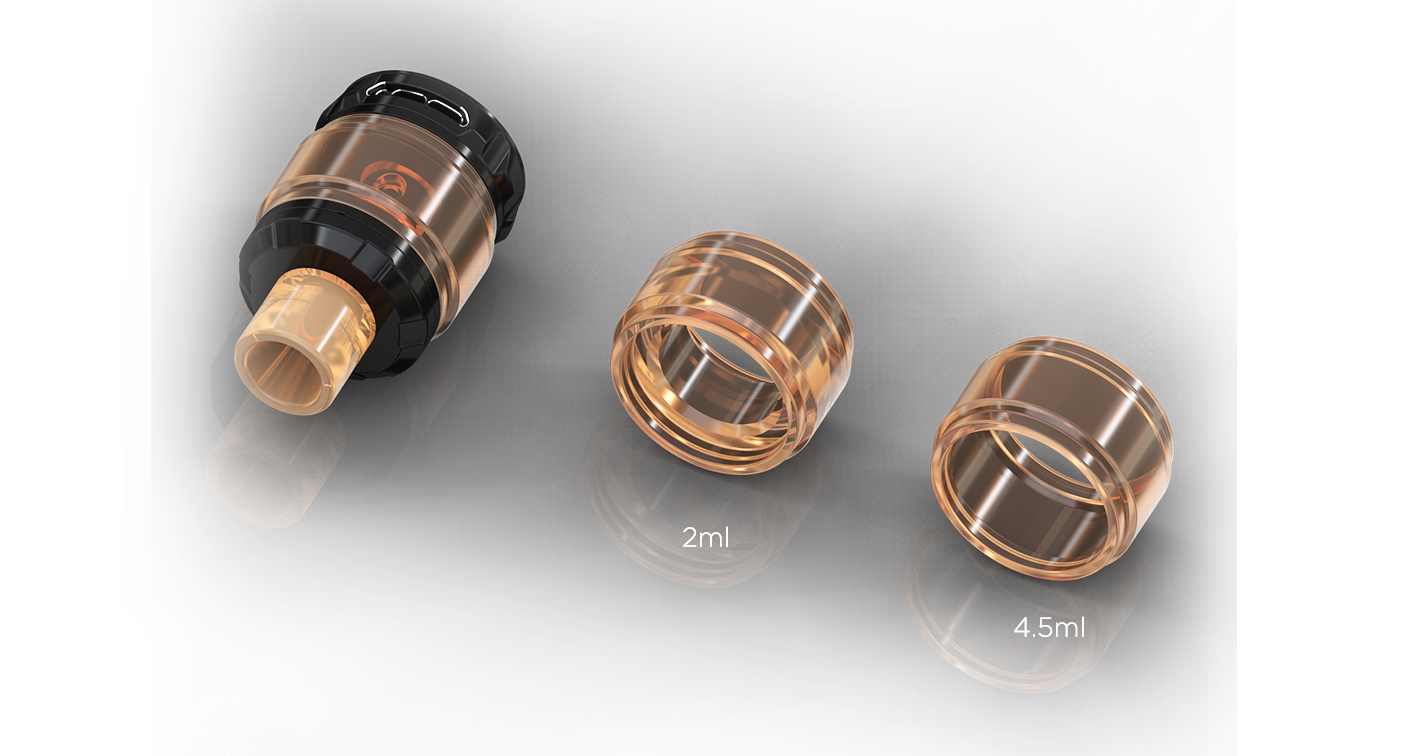 Retractable Top Filling Solution & Refined Airflow Control System
Simply slide the top cap, you can finish the refilling quickly and easily. You will also get a great vaping experience through the sophisticated and accurate airflow control system.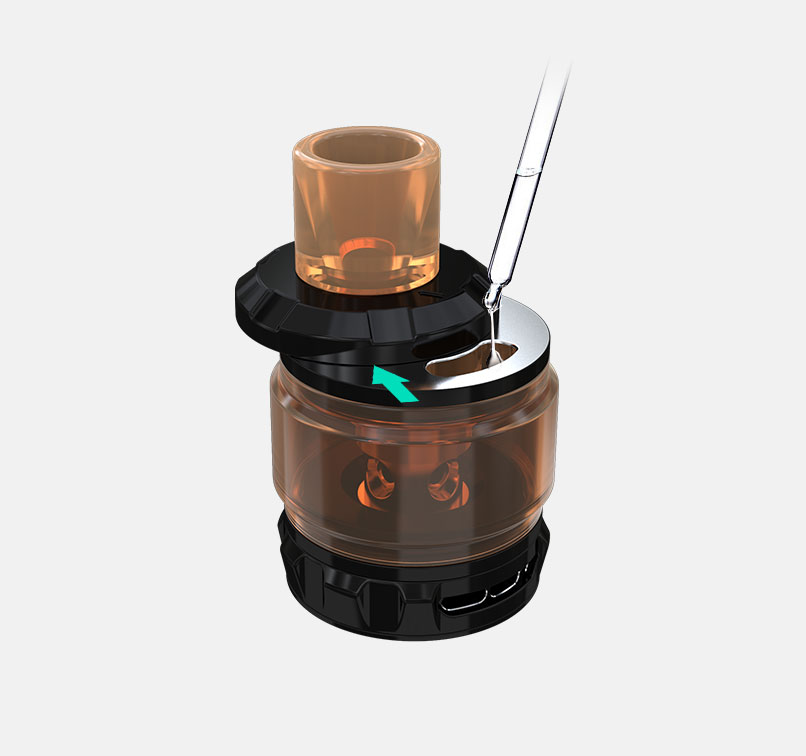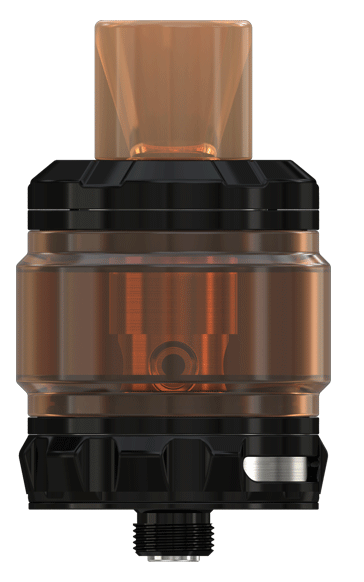 Upgrading & Charging
You can upgrade the firmware and charge your device through the micro USB port. The upgradeable firmware will make your WISMEC ACTIVE always up to date and stand out from other ecigs. The charging can also be finished easily simply by connecting it with a computer or a wall adapter via USB cable.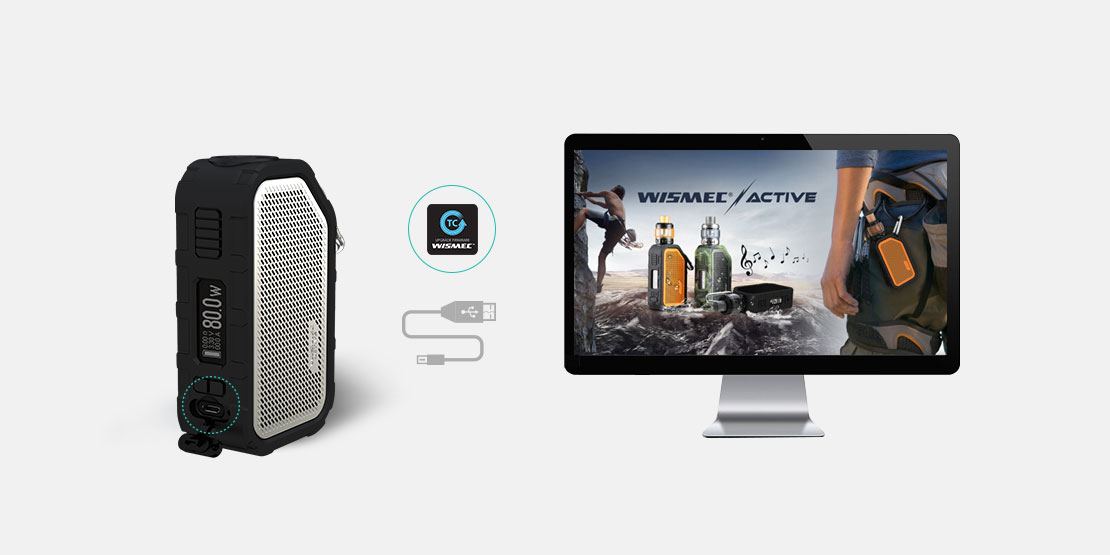 How to Reset
If you get stuck while upgrading, just press the right regulatory button and then insert into the reset hole with a needle to restart.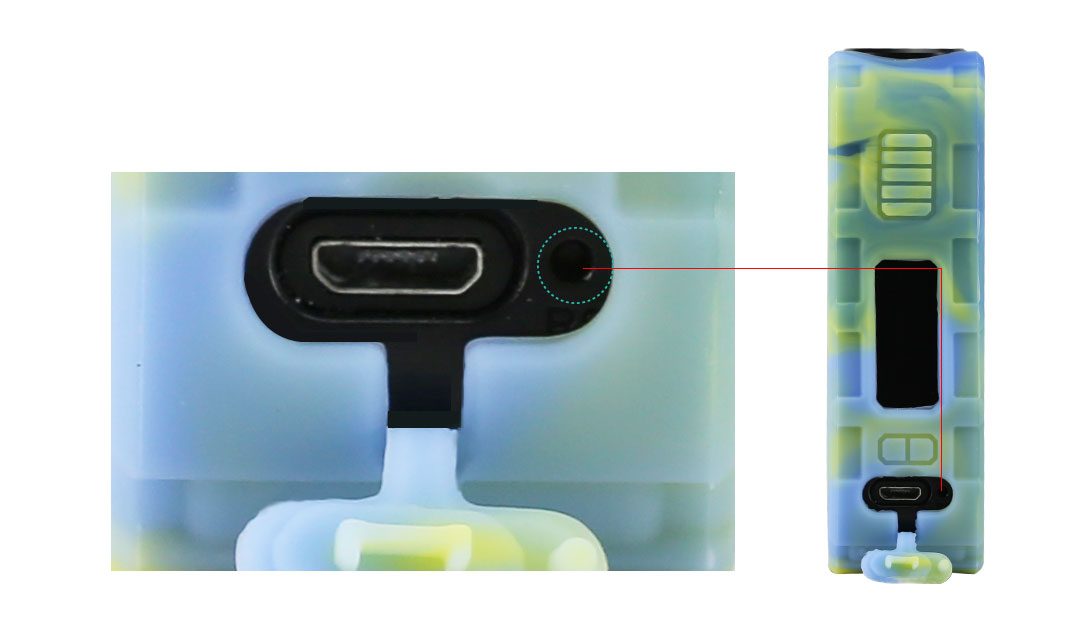 Standard Configuration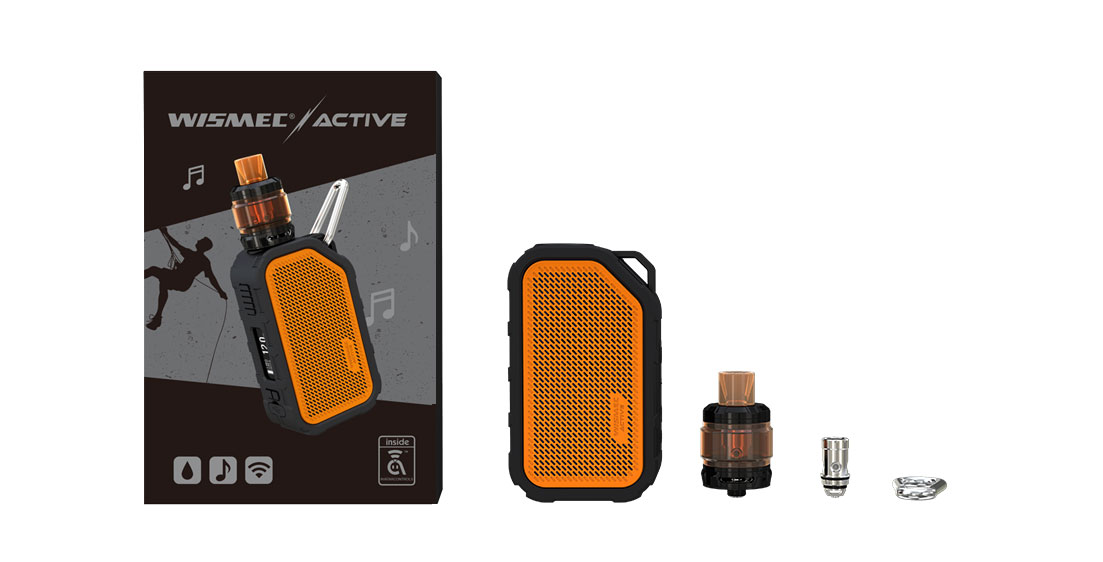 1 * WISMEC ACTIVE
1 * WS01 Triple 0.2ohm Head
1 * User Manual
1 * Amor NS Plus
1 * Hook
1 * Warning Card
1 * WS04 MTL 1.3ohm Head
1 * QC USB Cable
Spare Parts