Product Introduction
Amor can support two kinds of atomizer heads catering different vaping habits. The appearance is aesthetically pleasing due to the transparent mouthpiece and the frosted atomizer tube.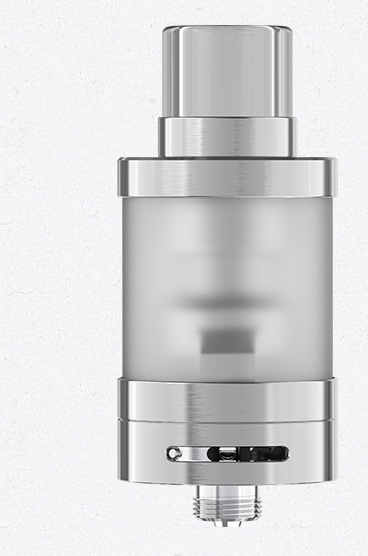 Parameter
Diameter: 22mm
Length: 47.2mm
Liquid Capacity: 2.5ml
Colour: Silver
Resistance: 1.0ohm; 0.5ohm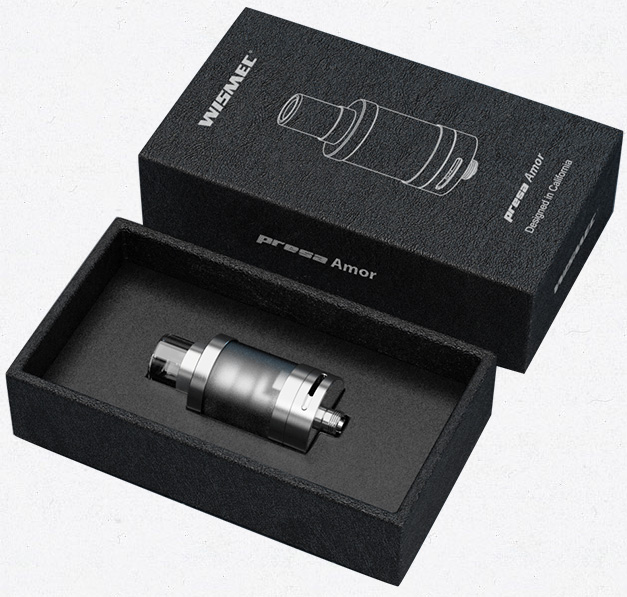 Standard Configuration
1*Amor Mouthpiece
1*Amor Atomizer Tube
2*Amor Atomizer Head(1.0ohm/0.5ohm)
1*Amor Atomizer Base
Features
Two kinds of Atomizer Heads:
The Amor can support two kinds of atomizer heads to cater different vaping needs, 0.5ohm for lung inhale and 1.0ohm for mouth inhale.

Frosted Glass Tube:
The specially designed frosted glass tube for Amor produces an unique feel and enable you to view the liquid level at ease.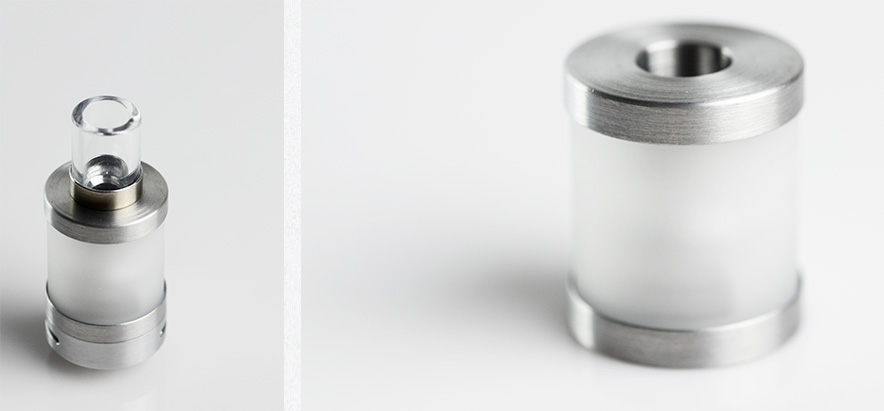 Adjustable Airflow:
By rotating the airflow control valve of the atomizer base, one can easily adjust the airflow of the Amor. The more the slot is exposed, the larger the airflow.

Liquid Filling
Screw off the atomizer base and slowly fill liquid into the space around the airflow pipe.
Note: Make sure the liquid level is between 10%-90% and do not fill liquid in to the airflow pipe.

Recommends:
The Amor was designed with the Presa in mind. The Presa is the latest battery from WISMEC, which has a wide power range:2V-10V,5W-40W and includes a 2600mAh battery capacity. The combination of both will bring you an unexpected vaping experience.