Product Introduction

Bellerophon, a rebuildable tank atomizer, leaves a deep impression on us with its specialized airflow trail system, providing you ultimate pure flavors. What is more, the fashionable appearance pattern makes it more attractive and eye-catching. The Ultem 810 drip tip is another big hit. The RTA is a good choice in terms of appearance and performance.
Parameter
Size: 47*27mm
Weight:50.3g

Material: Stainless Steel
Size: Φ27mm*47mm
Weight: 50.3g
Capacity: 4ml
Color: Silver, Black
Directional Airflow System
The Bellerophon RTA features specialized airflow trail, delivering you extremely pure flavors. What's more, the airflow can be adjusted freely with the two air slots evenly spaced on the bottom, allowing you to experience different enjoyment.
Easier Coil Replacement
The design of the two post screws on the top of deck makes it more convenient for you to rebuild the Clapton 0.28 ohm coil.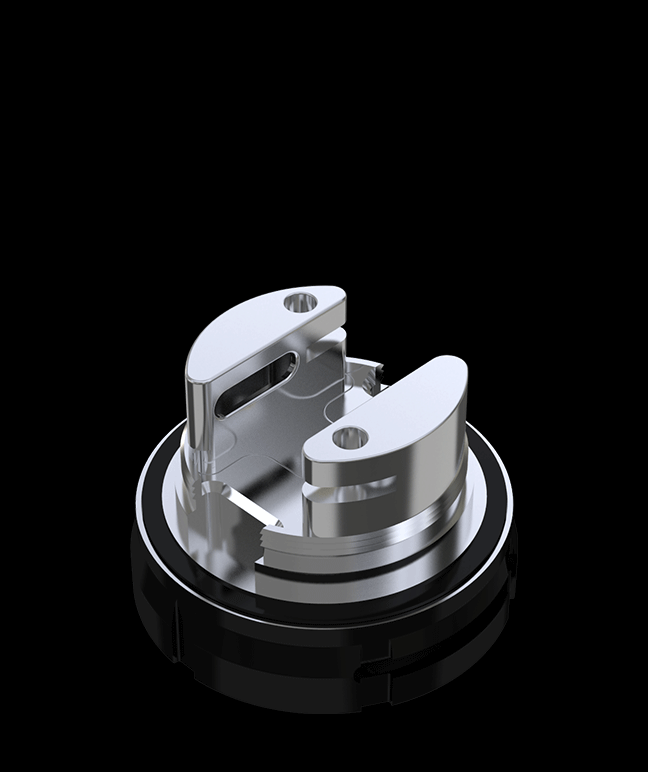 Top Removable Refill Design
You just need to screw off its drip tip and top cap and then you can complete the filling in one go.
Novel Appearance Pattern
The innovative pattern on the Bellerophon RTA is attractive and eye-catching, another plus to the atomizer.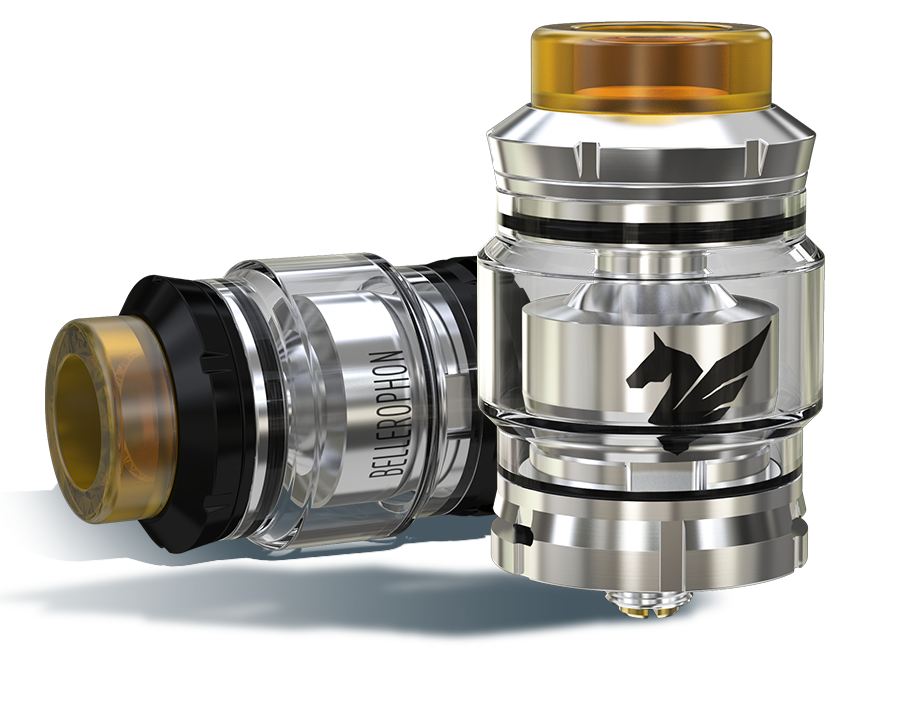 Detachable structure for easy cleaning
All the parts of Bellerophon RTA, airflow ring included, can be detached and reassembled, thus it is much more convenient to clean it.

Ultem 810 drip tip
The 810 mouthpiece can operate well in high temperature environments and can withstand hot steam, providing a guarantee for safety and reliability.

1 * Bellerophon Atomizer
1 * Cotton
2 * Clapton 0.28ohm Coil
1 * User Manual
1 * Glass Tube
Spare Parts