CB-60
Product Introduction
CB-60(Check Bunny 60watt), the first device designed for high Nicotine and Nic-salts use by Jake Barney, boasts its inbuilt 2300mAh battery with 2A quick charge system. Compact yet simple, the CB-60 focuses on MTL vaping, aiming to provide a tight airflow similar to a cigarette. It's believed that CB-60 is a great conversion device for smokers and a great entry-level device as well.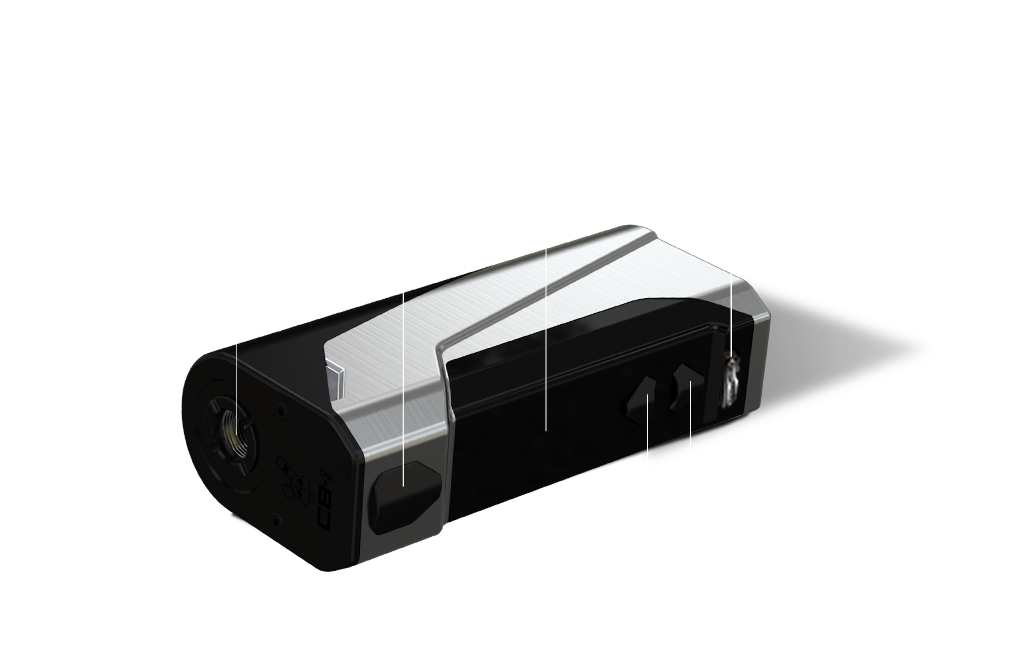 Parameter
Size: 22.6*36.9*75.9mm Weight: 118.9g Output Wattage: 1-60W 0.91inch OLED screen

Size: 22.6*36.9*75.9mm
Weight: 118.9g
Thread Type: 510 spring loaded connector
Output Wattage: 1-60W
Maximum Charging Current: 2Ae
Output Voltage Range: 0.5-9V
Battery Capacity: 2300mAh
Compact, Portable and Affordable
The CB-60 boasts its compact size and unique design, making it much comfortable to hold and convenient to use. The economy and practicality is also a big plus to the CB-60.
The application of innovative temperature protection technology will improve the safety performance of charging effectively.
Inbuilt 2300mAh Battery with 60W Max Output
Powered by a sustainable 2300mAh internal battery, CB-60 is capable of outputting 60W power, providing you with a rather long time of vaping.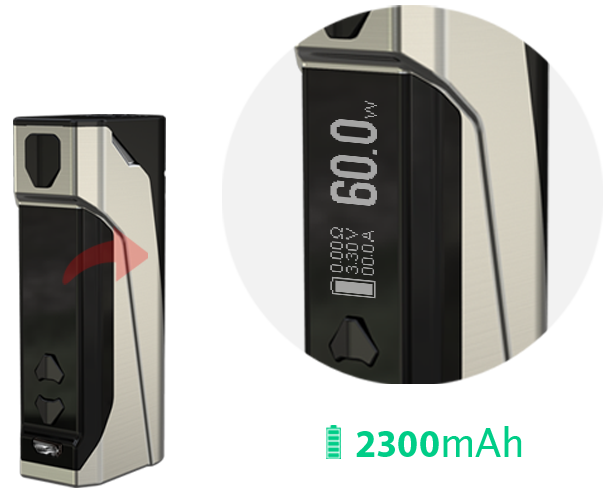 2A Max Charging Current for Quick Charge
with 2A maximum charging current, the mod can be fully charged more quickly than normal ones.
Dual Circuit Protection
Two sets of circuit protection system are applied, realizing the overall protection of over-charging,
over-current and over-discharging.
Simply charge the device by connecting it with a computer or a wall adapter via USB cable.