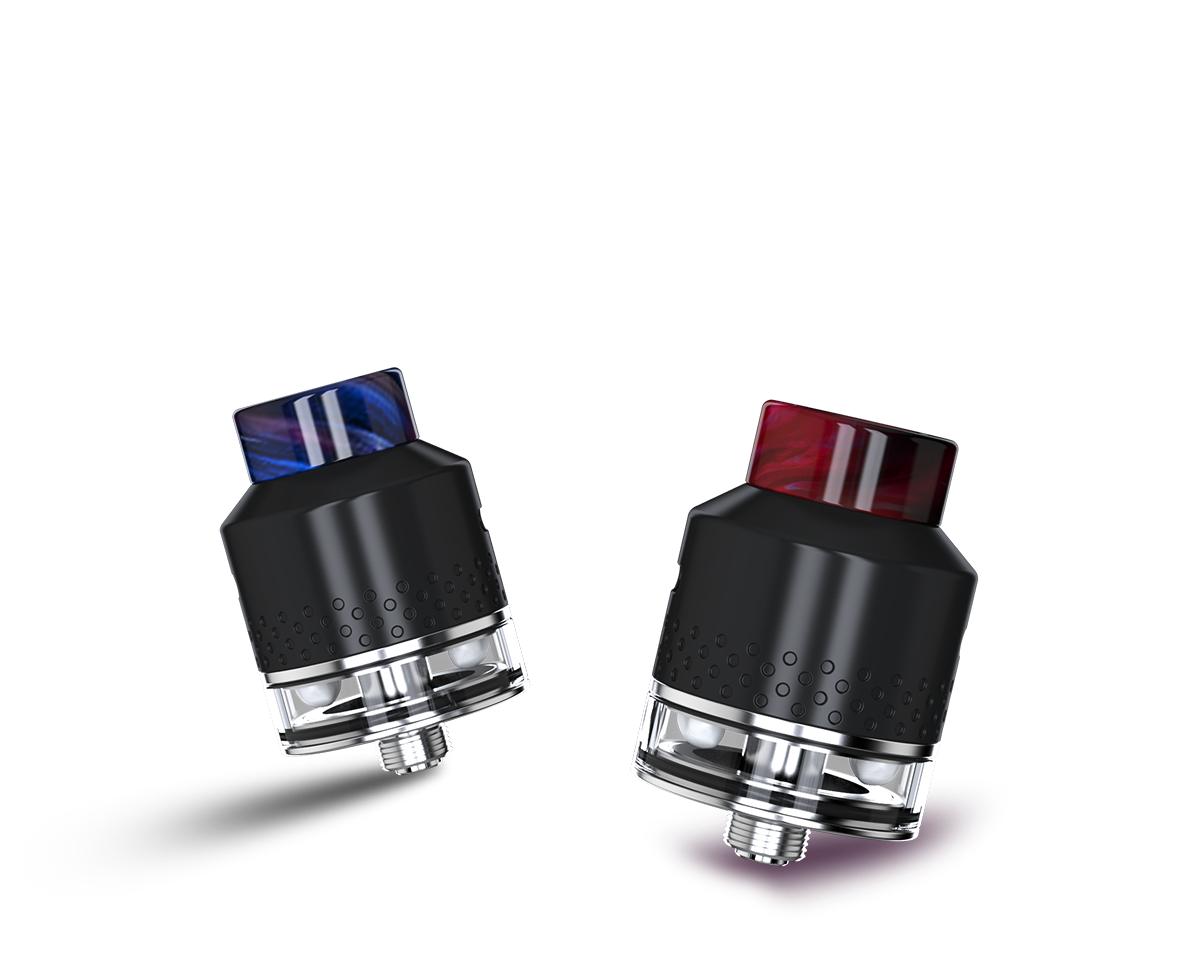 Product Introduction
KESTREL, an innovative RDTA, features its brand-new mesh heater design with larger heating area for optimal flavor and vapor cloud. Apart from the optional 2ml/4ml capacity for your preference, the side e-liquid filling and convenient airflow control also make the KESTREL much appealing and popular.
Parameter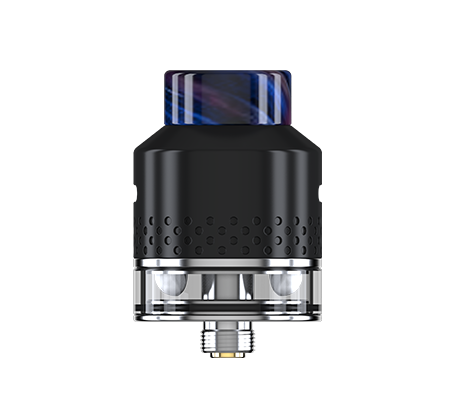 Height: 36.7mm
Diameter: 24mm
Weight: 34.6g
E-liquid capacity: 2ml

Height: 43.1mm
Diameter: 24mm
Weight: 39.5g
E-liquid capacity: 4ml
Detachable Structure for Easy Cleaning
All parts of KESTREL RDTA can be detached and reassembled, bringing much convenience in cleaning it.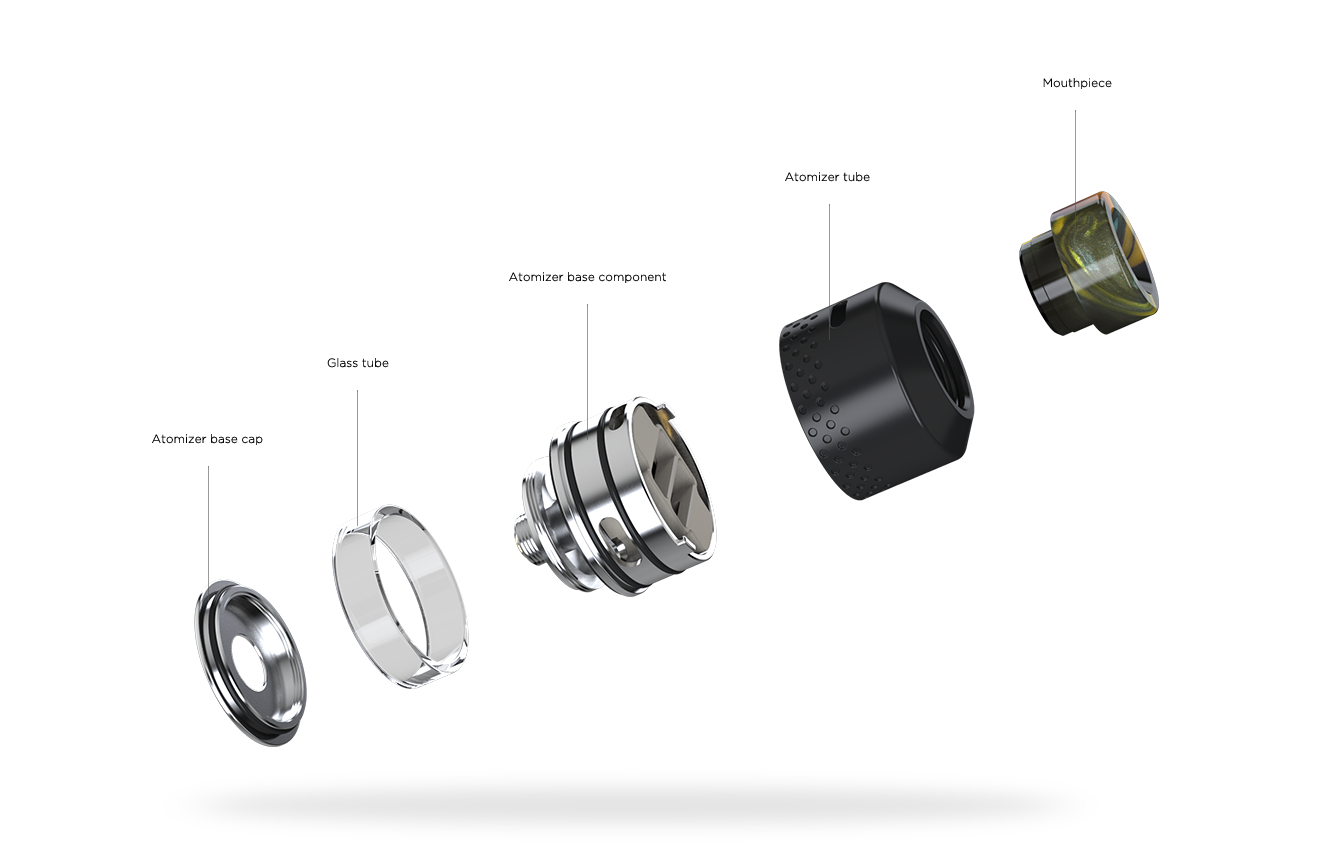 Coil-less Design, Innovative Mesh Heater
Introducing the innovative Mesh heater, made of Kanthal, takes a horizontal building way in order to get unexpected vaping experience.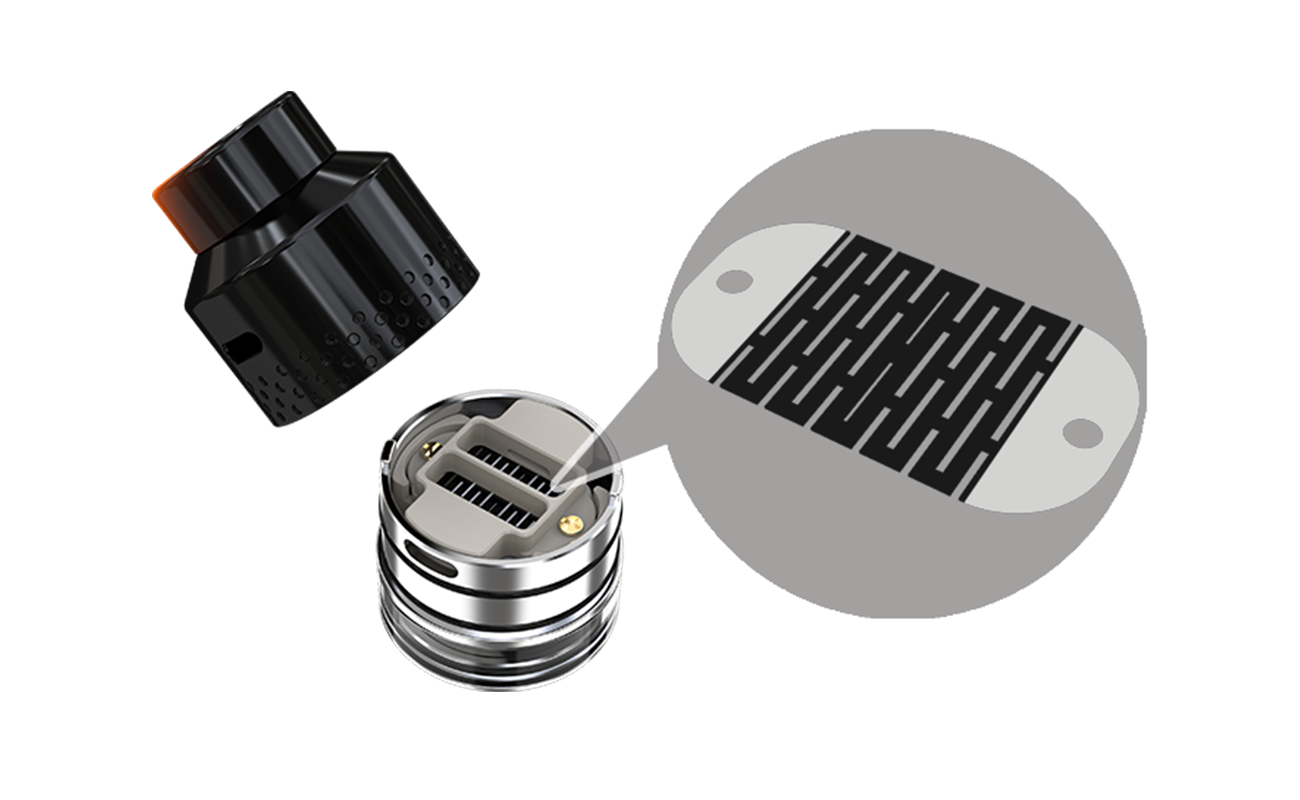 Long Lifespan for Superexcellent Flavor
The mesh heater boasts its larger heating area and uniform heating for wonderful atomization effect. It can be cleaned with cloth when flavor drops or reuse again. The mesh heater supports 3 months or longer lifespan on the basis of our experimental tests.
Test condition: 60vg e-liquid, 800 puffs per day, 40W.
Side E-liquid Filling and Convenient Airflow Control
Simply unplug the atomizer tube, you can finish the refilling quickly and easily. Moreover, you will get unique vaping enjoyment by rotating the atomizer tube freely.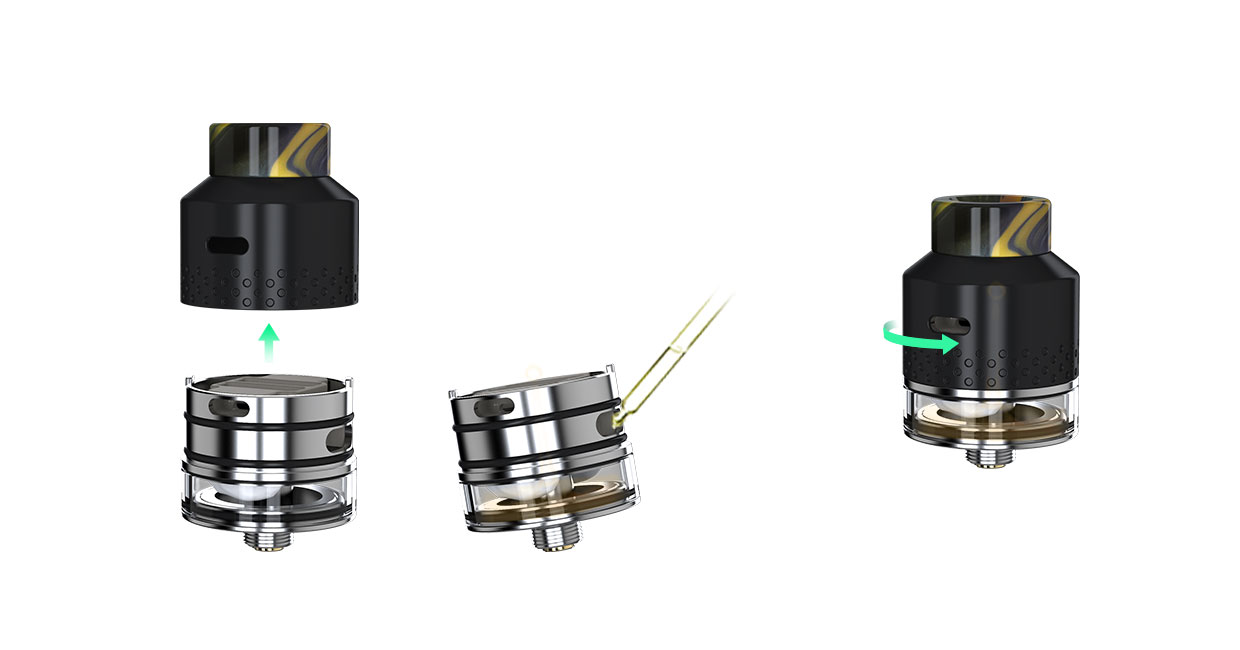 Optional 2ml/4ml E-liquid Capacity for Your Preference
To be compliant with the TPD regulations, in addition to the regular 4ml capacity, 2ml KESTREL RDTA is also available for your choice.
Standard Configuration
2ml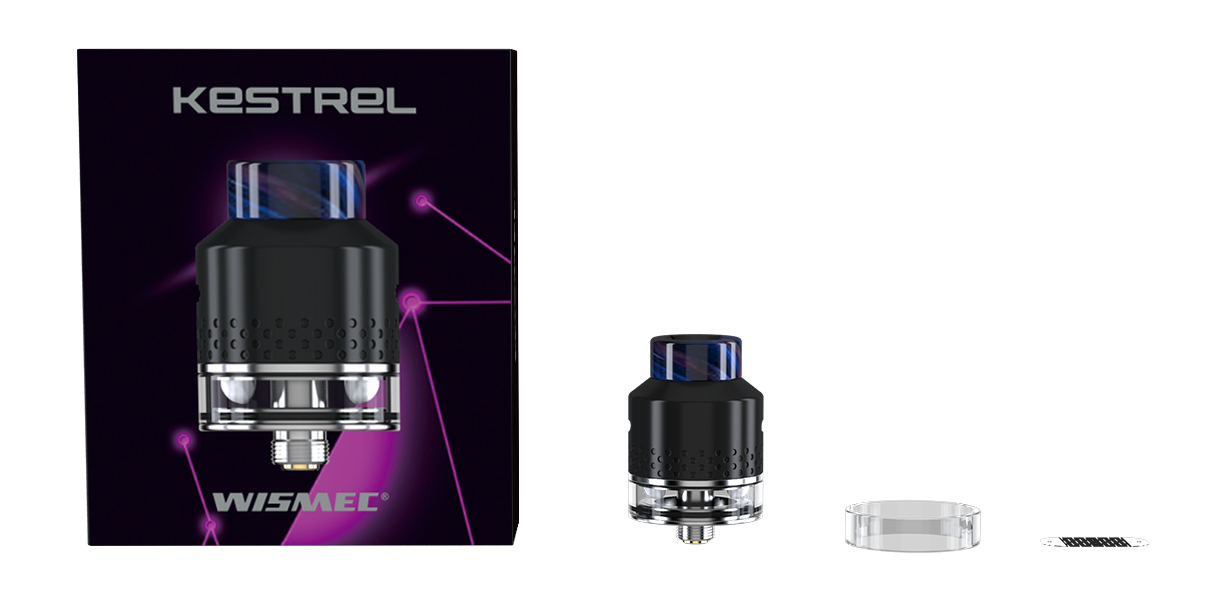 1 * Glass Tube
1 * User Manual
1 * Mesh Heater
Spare Parts
4ml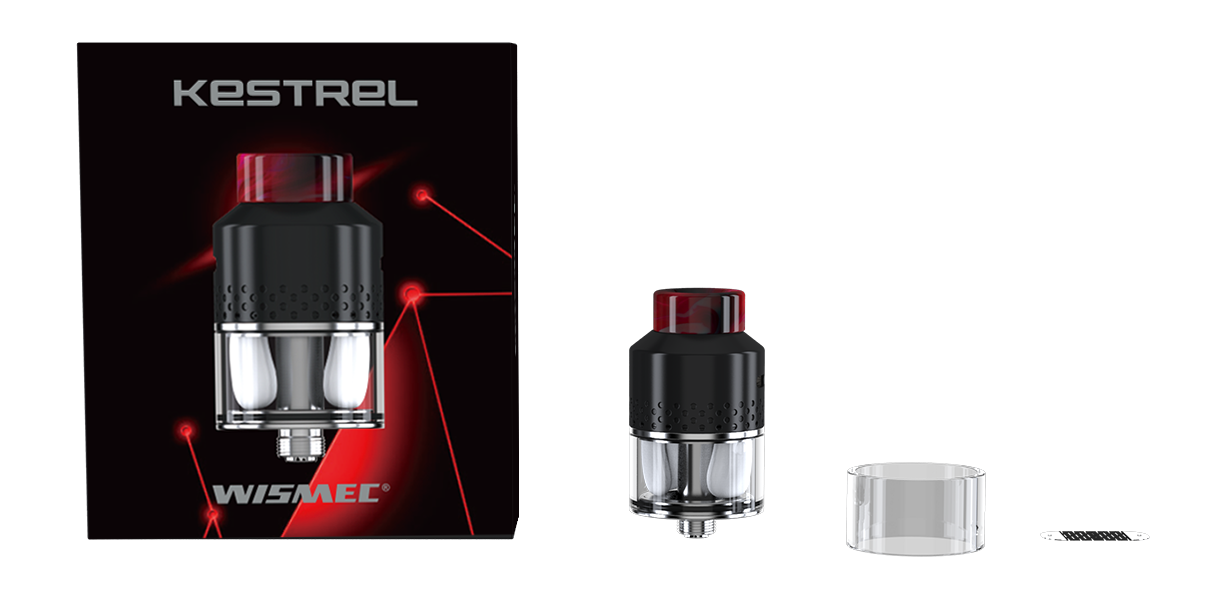 1 * Glass Tube
1 * User Manual
1 * Mesh Heater
Spare Parts