Product Introduction
Motiv POD, being all-in-one style, comes with a replaceable cartridge whose capacity reaches 4ml. The innovative design of side filling system greatly reduces the possibility of liquid leakage. It is simple and convenient in use, but fashionable in attractive colors and indicator light of seven changeable colors. Its efficiency and portability make Motiv POD much unique and popular.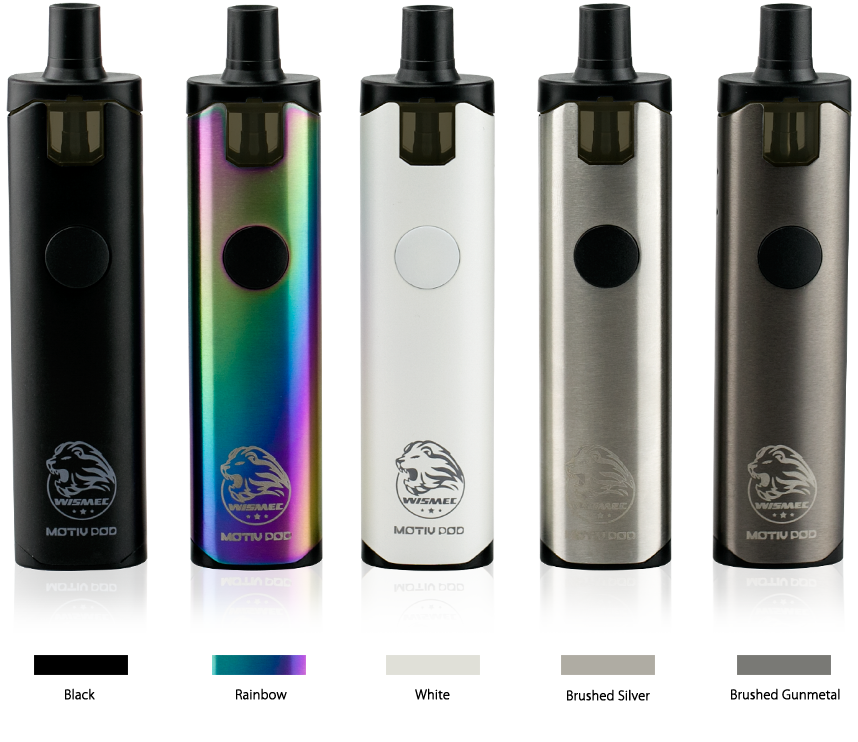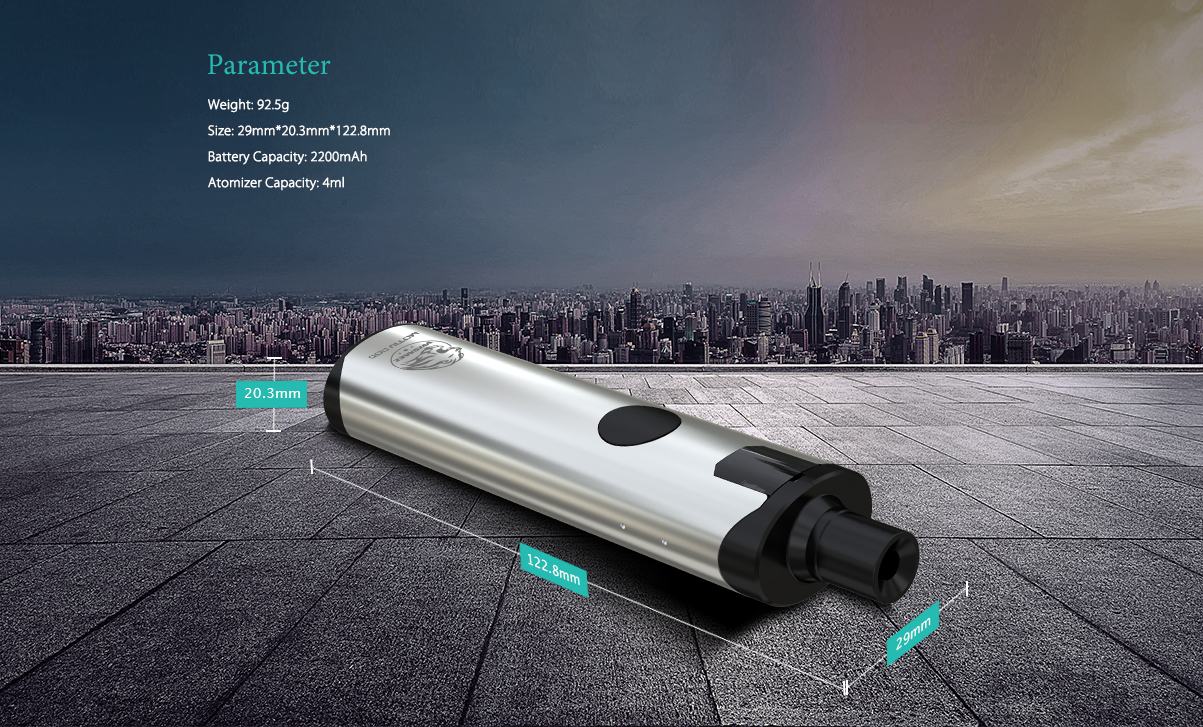 Main Features
Compact Size, Convenient to Carry:
The Motiv POD comes in a compact size, quite convenient and comfortable to carry.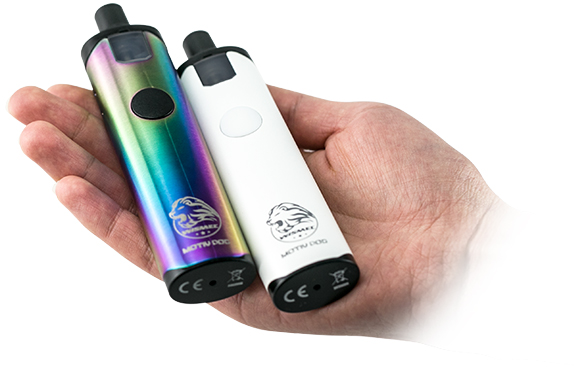 Attractive Colors to Enrich Your Life:
Featuring the charming looking and fashionable colors, Motiv POD will bring you unexpected visual enjoyment.
Innovative Side Filling System with Large 4ml Capacity:
Simply unplug the cartridge, pull out the plug and then inject the liquid directly into the cartridge. The large e-liquid capacity of 4ml greatly reduces the refilling frequency.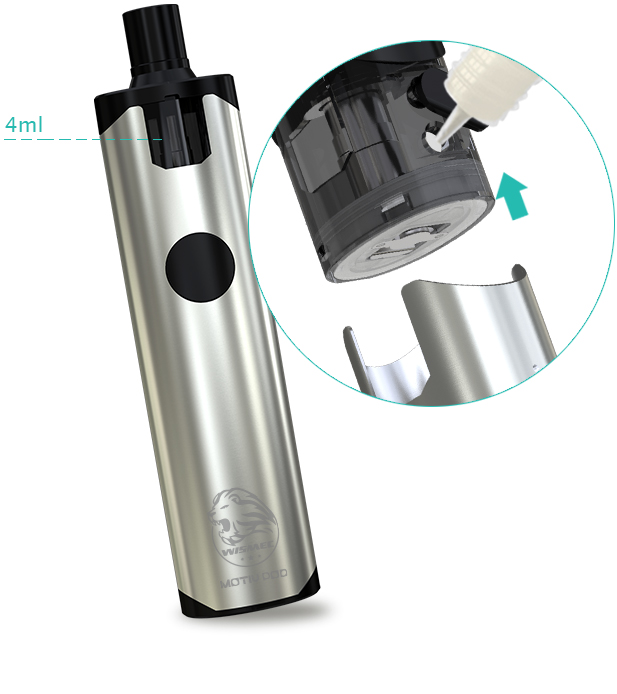 Indicator Light with Changeable Colors:
In shutdown mode, long press the fire button to turn off the indicator light or shift among the color of blue, green, indigo, red, purple, yellow and white.
Dual Circuit Protection:
Two sets of circuit protection system are applied, realizing the overall protection of overcharging, over-current and over-discharging.
Battery Display Function:
The light will flash slowly or stay lit when battery quantity is high. On the contrary, the light flashes in frequency.
Simply charge Motiv POD by connecting it with a computer or a wall adapter via USB cable. When it is fully charged, the indicator light will go out.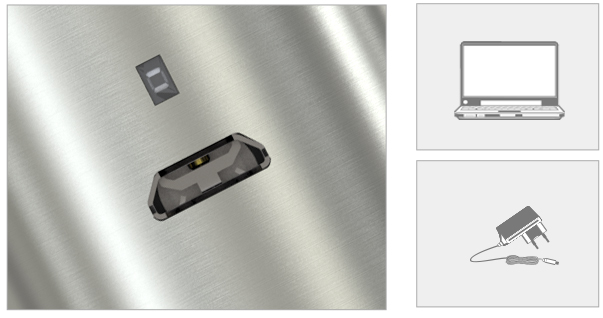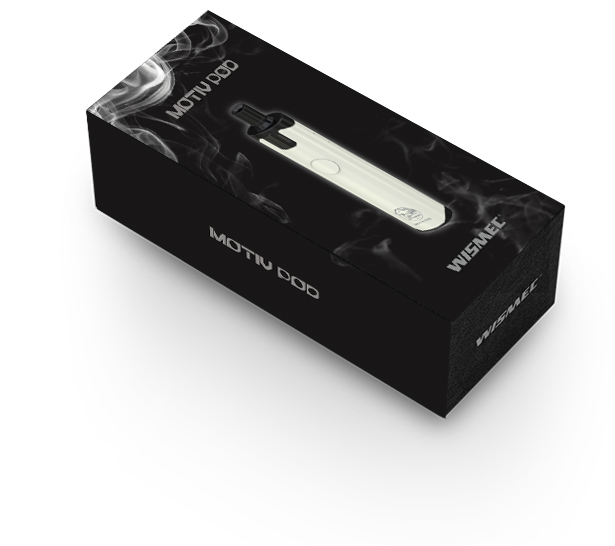 Standard Configuration
1*Motiv POD
1*Cartridge
1*USB Cable
1*User Manual