Product Introduction
Noisy Cricket II-22, a new member of Noisy Cricket II series, is fairly intelligent and multi-functional. Featuring the optional circuit in series and parallel, multiple circuit protection systems are applied which make the device much safe and reliable. Moreover, two modes are available under circuit in series: direct output and constant voltage output. The simplicity and efficiency make Noisy Cricket II-22 outstanding and popular.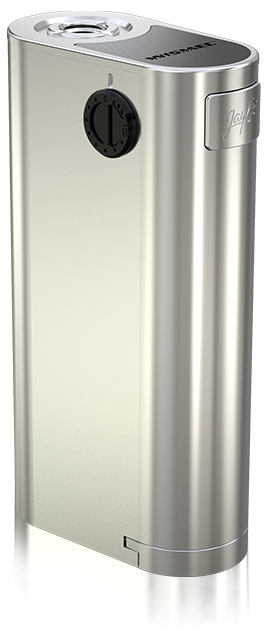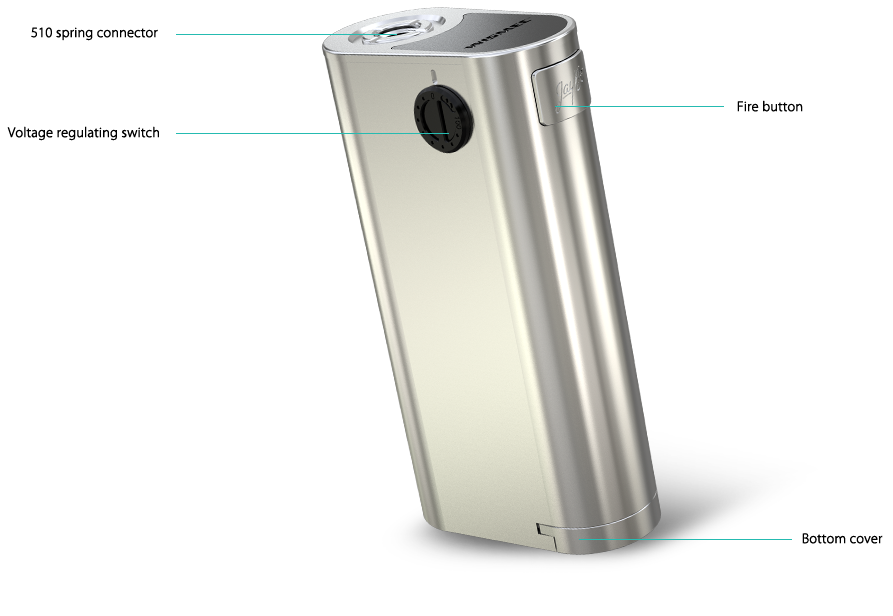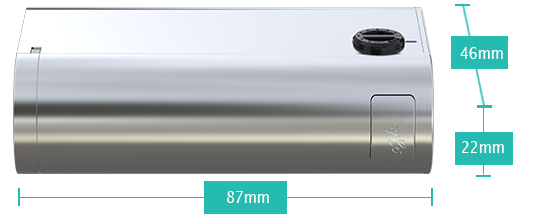 Parameter
Size: 46*22*87mm
Thread Type: 510 spring loaded thread
Cell Type: High-rate 18650 cell
(discharging current should be above 25A)



Main Features
Optional Series-Parallel Circuit:
By overturning the circuit board only, circuit in series and parallel can be realized perfectly.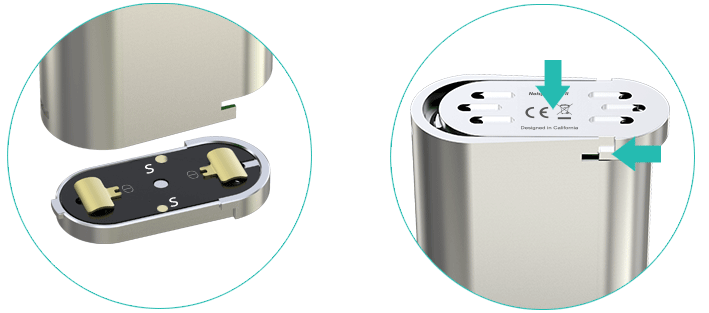 Replaceable 18650 Cells & Exquisite 510 Connector:
With replaceable 18650 cells, it is much safer and more convenient for users. The stainless steel 510 spring loaded thread makes the device much wear-resisting and adaptable.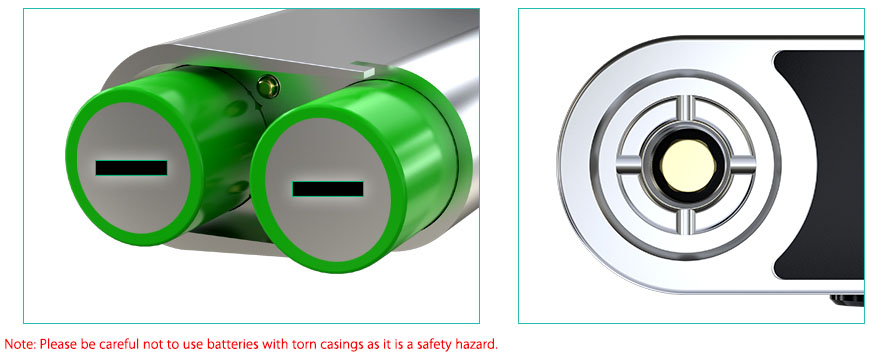 Alternative Operating Mode:
Under series circuit, you can choose the direct output mode and constant voltage output mode to your preference.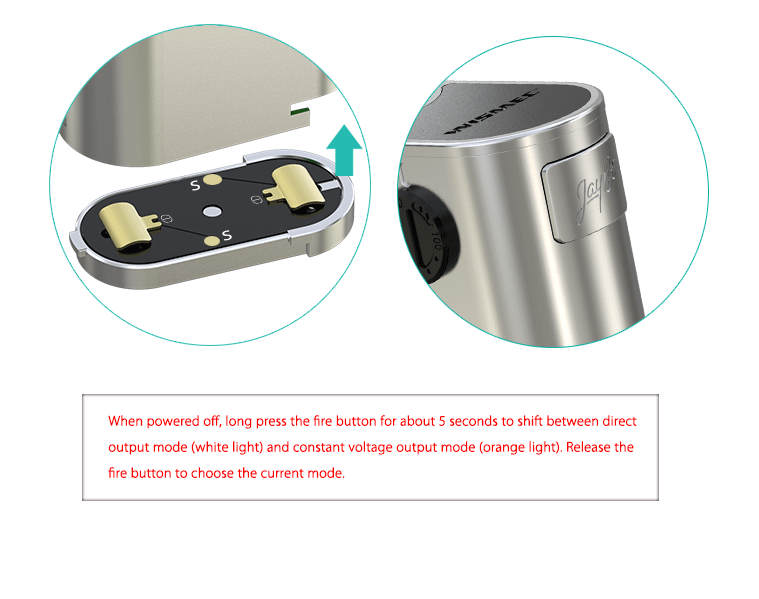 Innovative Design of Adjustable Voltage:
By rotating the voltage regulating switch under series circuit, the output voltage can be adjusted from 2V to 6V.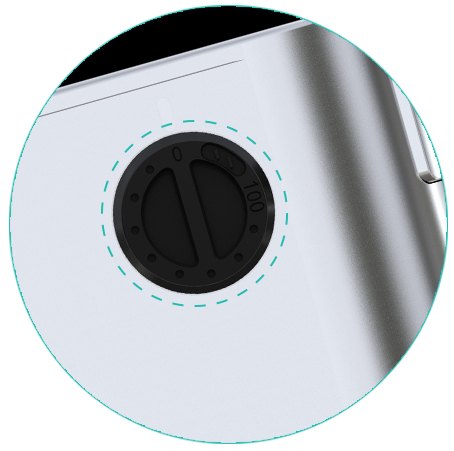 Multiple Circuit Protection Systems:
Multiple circuit protection systems are applied, realizing the overall protection of the device, which make it much safe and reliable.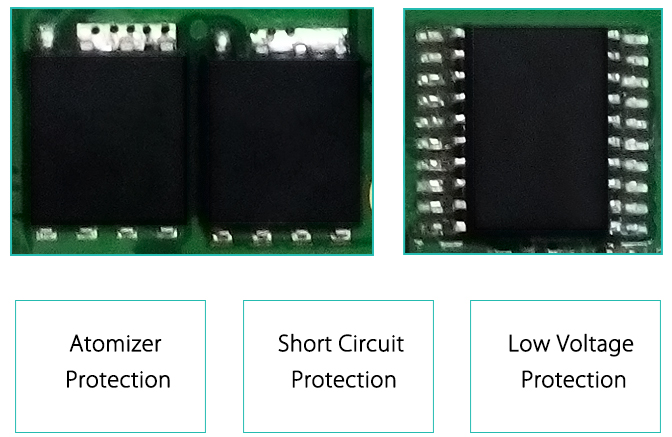 Battery Display Function:
By glancing at the button light simply, you can know the current battery quantity easily.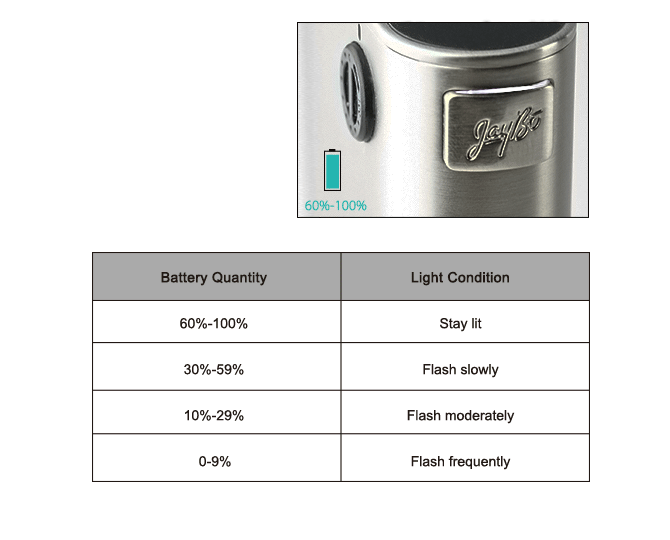 Please take out the cells and charge them through external charger.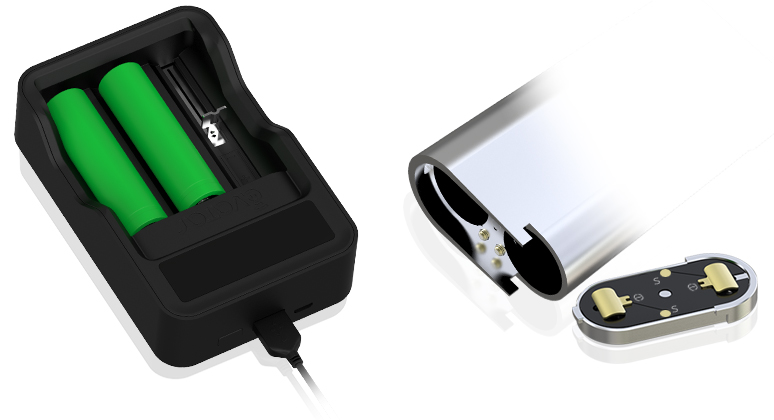 Standard Configuration
1*Noisy Cricket II-22
1*Warning Card
1*User Manual