Product Introduction
Presa TC100W, equipped with 100w high power output and variable temperature control system, is a new member of Presa series. Not only does the Presa TC100W have magnetic back cover and 0.96inch OLED screen, it also features the application of single 26650 or 18650 cell to your preference. Moreover, with the upgradeable firmware, the newly added TCR mode will bring you wonderful vaping enjoyment.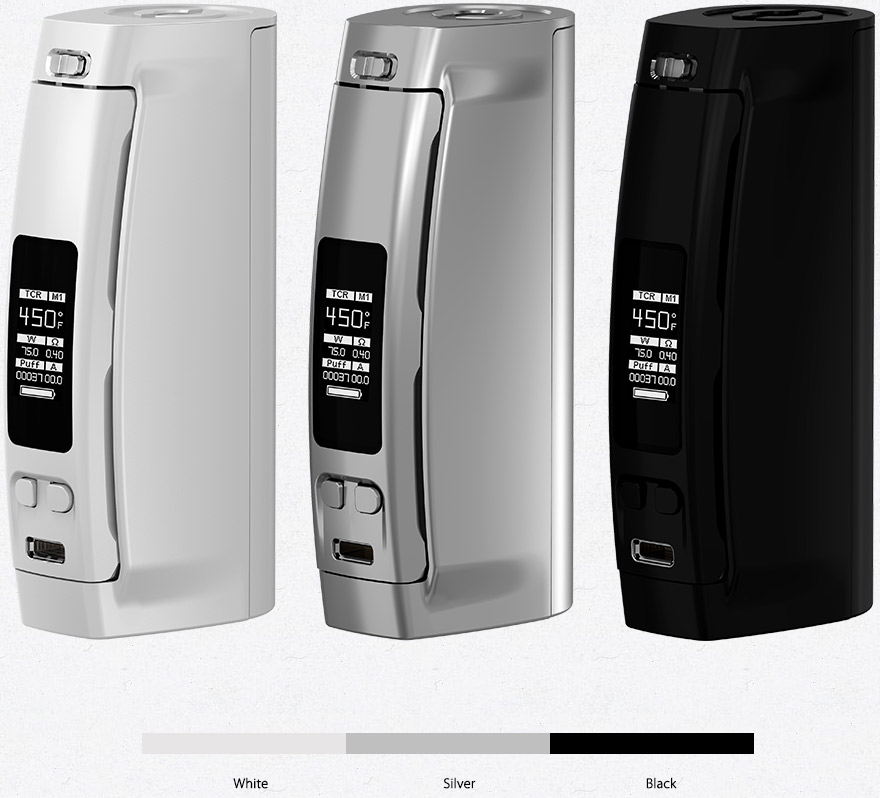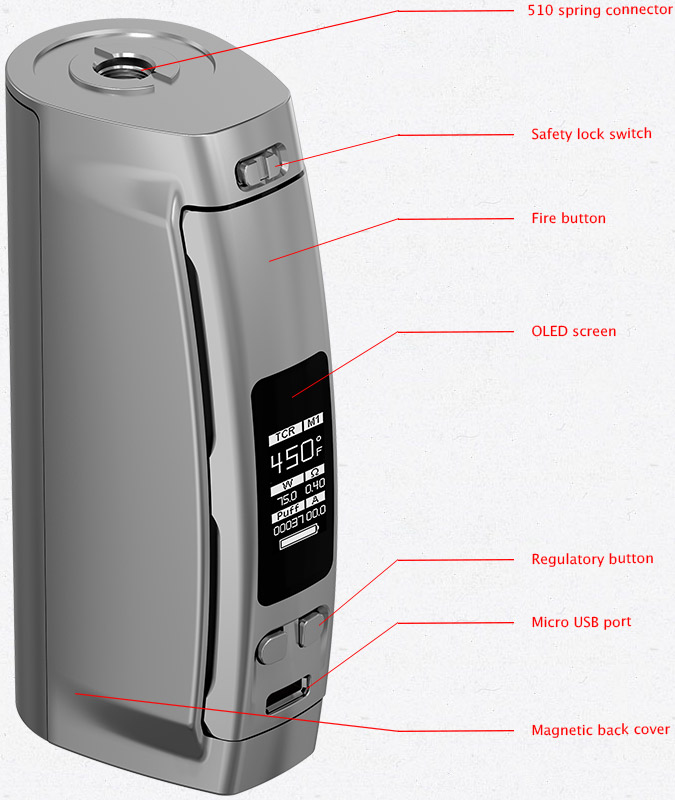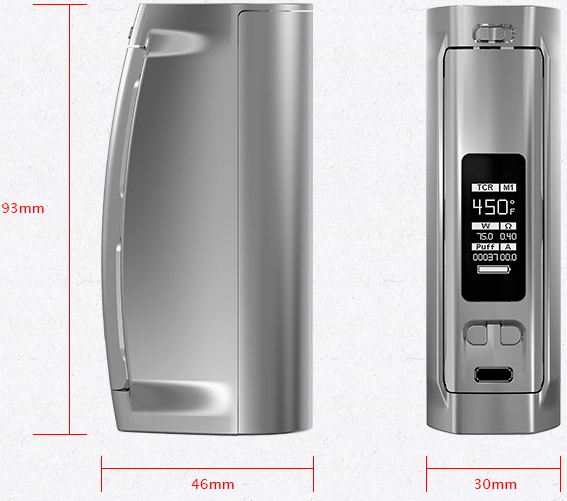 Parameter
Size: 46.0*30.0*93.0mm
Thread type: 510 spring loaded thread
Cell type: High-rate 26650 cell(discharging current should be above 35A
Cell type:
High-rate 18650 cell with the help of battery sleeve(discharging current
Cell type:
should be above 25A )
Output wattage: 1-100w
Output mode: VW/Bypass/TC-Ni/TC-Ti/TC-SS316/TCR Mode
Temperature range: 100-315°C/ 200-600°F(TC modes)
Resistance range: 0.05-1.5ohm for TC modes
Resistance range:
0.1-3.5ohm for VW/ Bypass mode
Main Features
Brand-new Display Interface:
The user-serviceable interface with 0.96inch OLED screen presents all information clearly.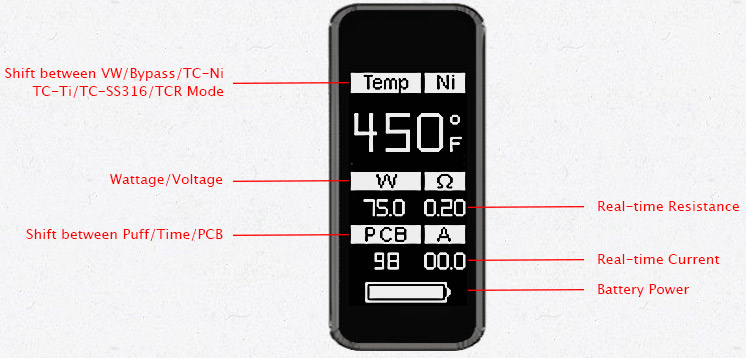 PCB:
The temperature of Printed Circuit Board, is a new info added in the user information bar. One thing should be noted that the temperature unit of PCB is consistent with the temperature unit you set in TC modes.
100W Maximum Output with Temperature Control System:
Being powerful with the 100w high output, the optional VW, Bypass, TC-Ni, TC-Ti, TC-SS316 and TCR mode will provide you with delightful vaping experience.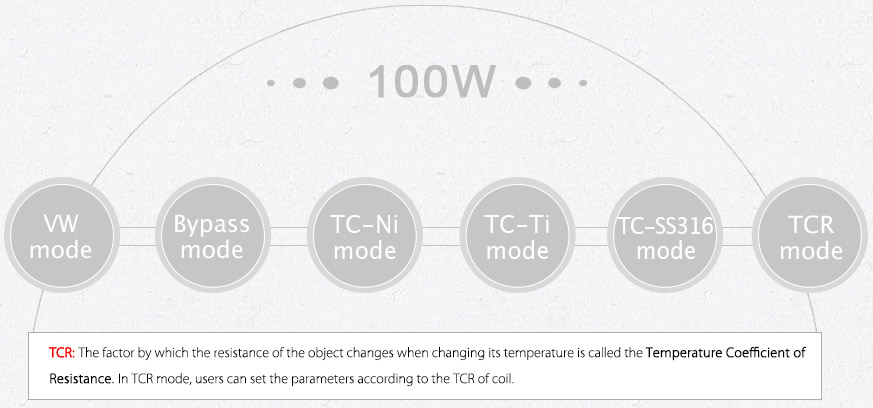 Replaceable Cell and Magnetic Back Cover:
Being magnetic, the back cover is designed for ease of replacing the high-rate 26650 cell. You can also use single 18650 cell with the help of battery sleeve.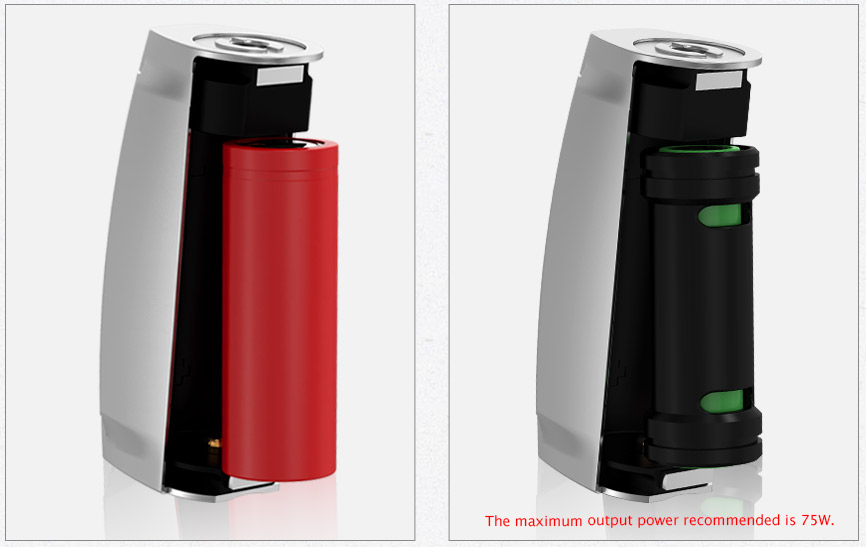 Attractive Appearance of Presa Series:
The compact size and unique design make the device much comfortable to hold.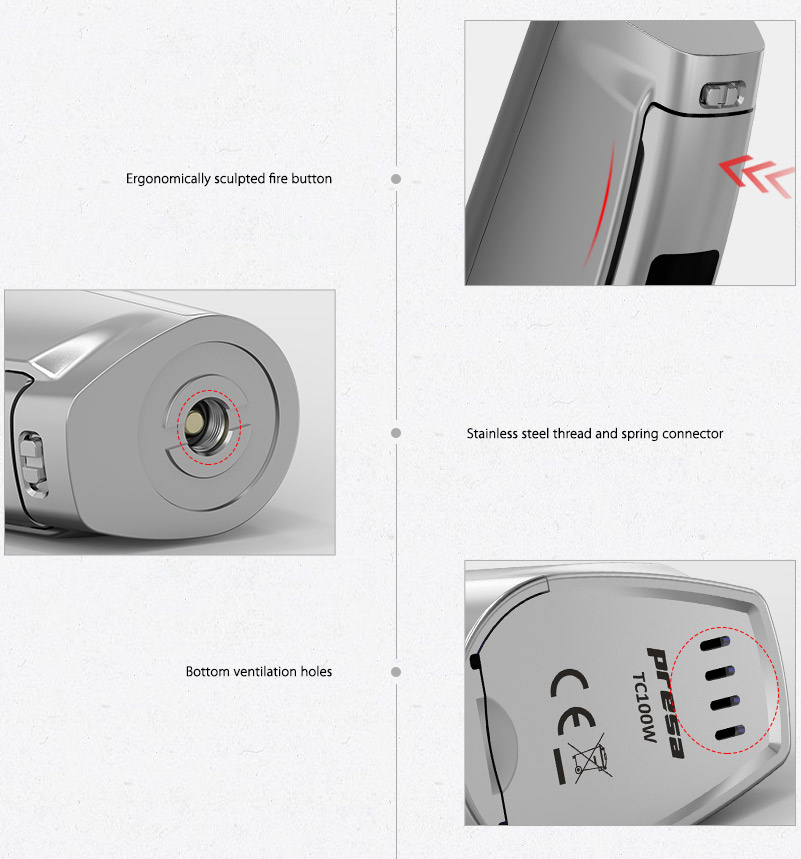 Upgradeable Firmware:
You can upgrade the firmware through the micro USB port. And the upgradeable firmware will make the device always up to date.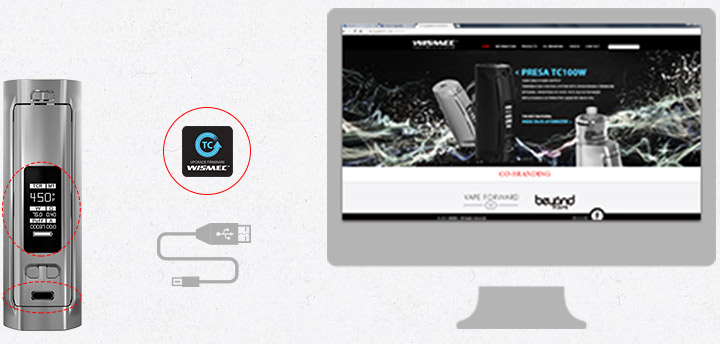 Charging
It is better to take out the lithium-batteries from the device and then charge the cells.
Moreover, it can also be charged via USB cable.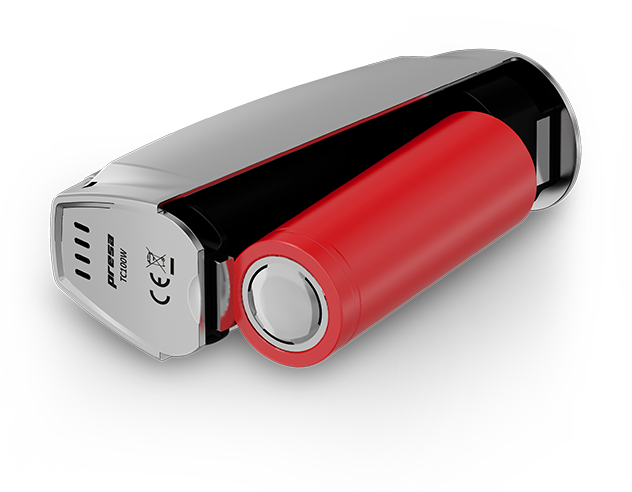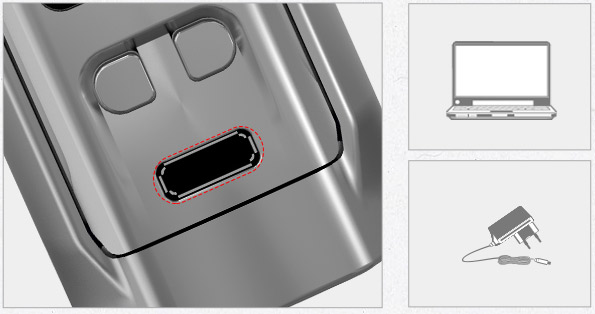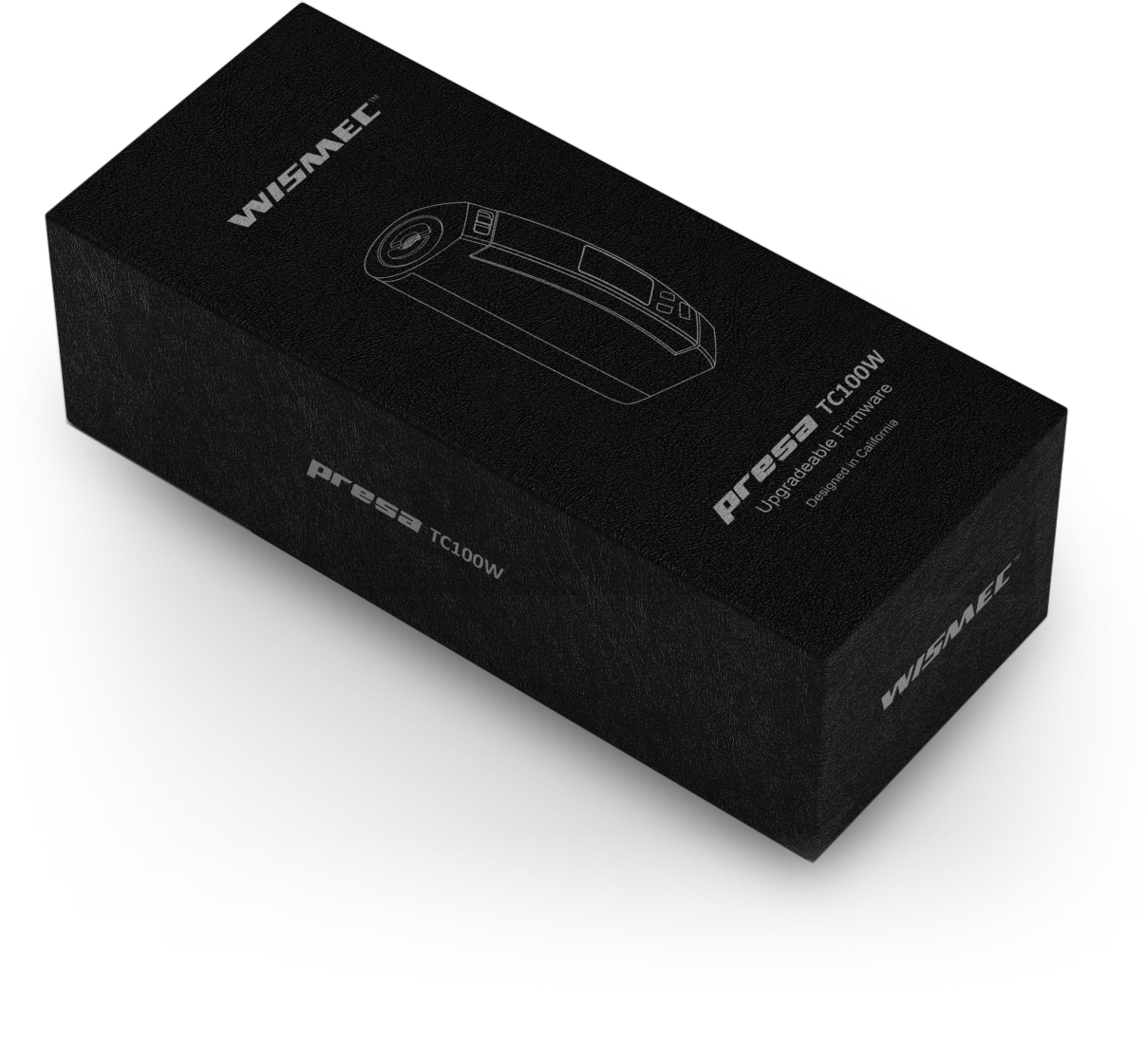 Standard Configuration:
1*Presa TC100W(no cell)
1*Battery Sleeve
1*USB Cable
1*User Manual
1*Warranty Card
Recommends
INDE DUO Atomizer (30mm) is the best matching for Presa TC100W. The perfect combination will bring you unexpected vaping enjoyment.