Product Introduction
Reuleaux Tinker2 , a box mod with fancy appearance and powerful functions, is powered by dual 18650 batteries and features a 0.96-inch color screen with a maximum power of 200 Watts.Is that all? Of course not! Reuleaux Tinker2 is also a durable mod designed to be waterproof, shockproof and dustproof. It comes with a powerful atomizer — Trough, which uses the new WT coils to give you the purest flavor and massive cloud .With all the new and powerful vaping innovations, Reuleux Tinker2 will definitely ensure you an excellent vaping experience.
Fashionable appearance with

color options
TINKER2 has four main colors: Titanium gray , Blue&Purple , Black , Red. It is a work of art with a perfect combination of leather and metal, which making it sumptuous and distinctive.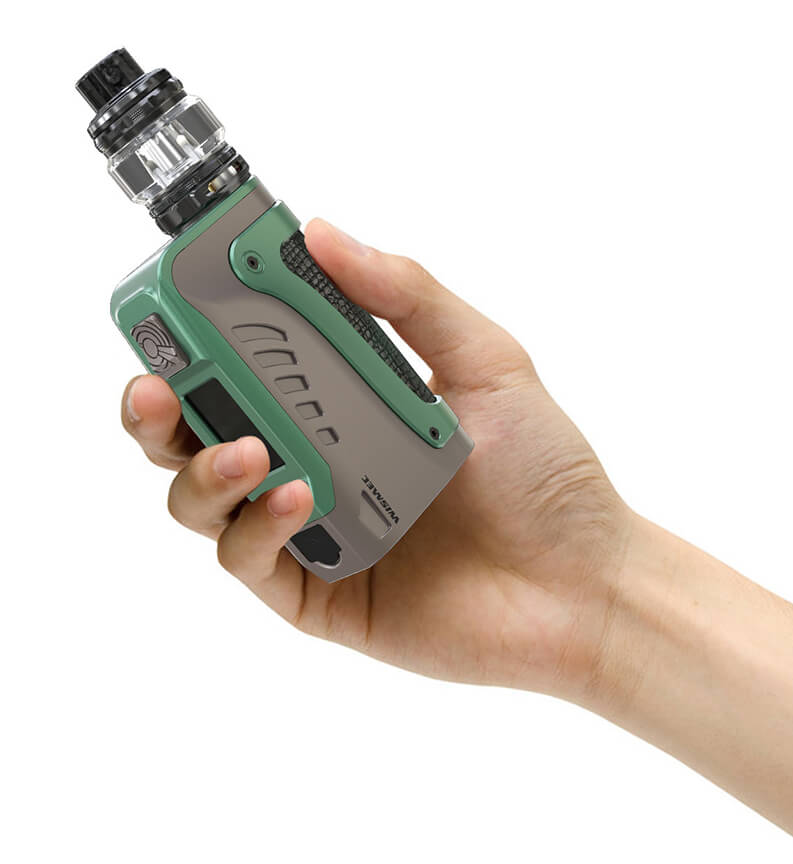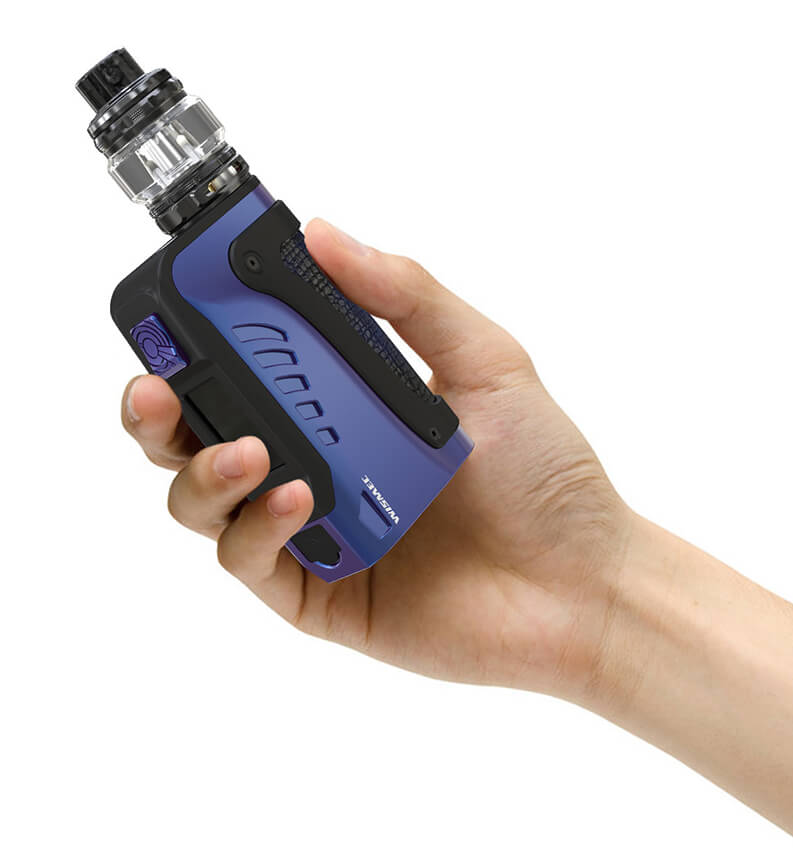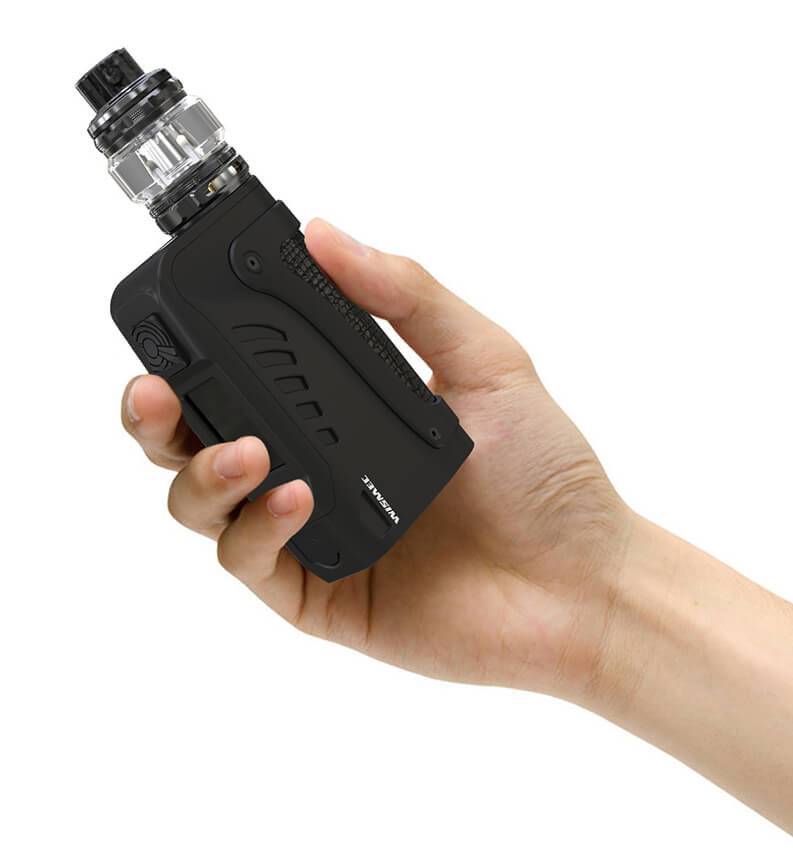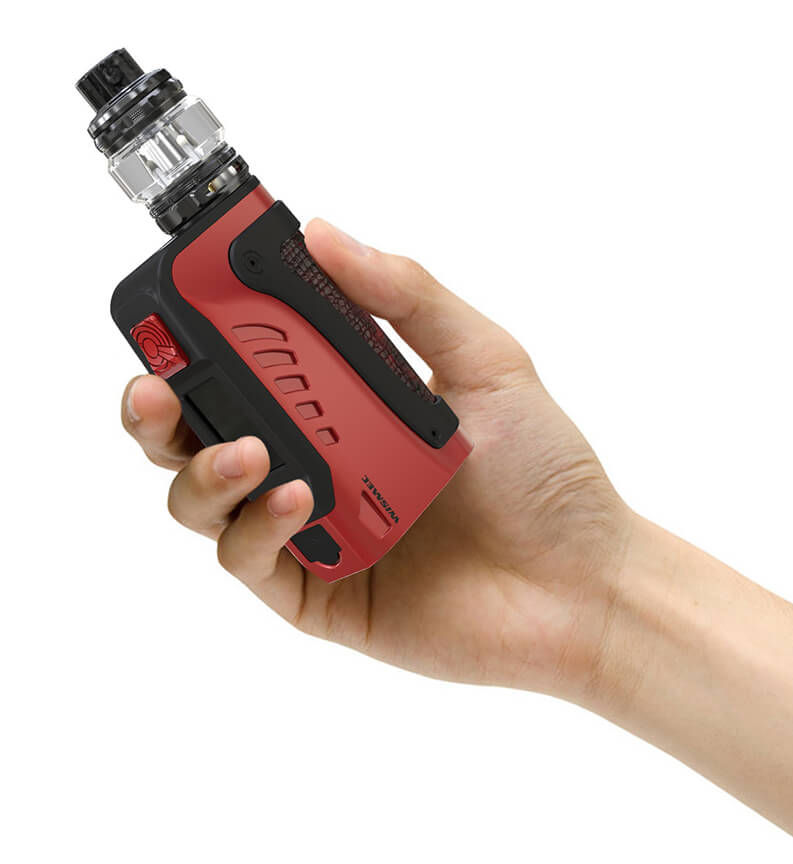 The crocodile – shaped leather with clear and glossy texture, outstands it in appearance, while making it comfortable and durable
And Its 0.96-inch color screen, the new user-friendly interface design makes this product unique, All the options are clear and everything is under control. TINKER 2, which combines beauty and performance, will definitely exceed your expectations and provide a great vaping experience.

X 18650 Mod with 200W Max Output
Powered by dual 18650 batteries ,its max output power can reach 200W, which can fully satisfy your daily vaping.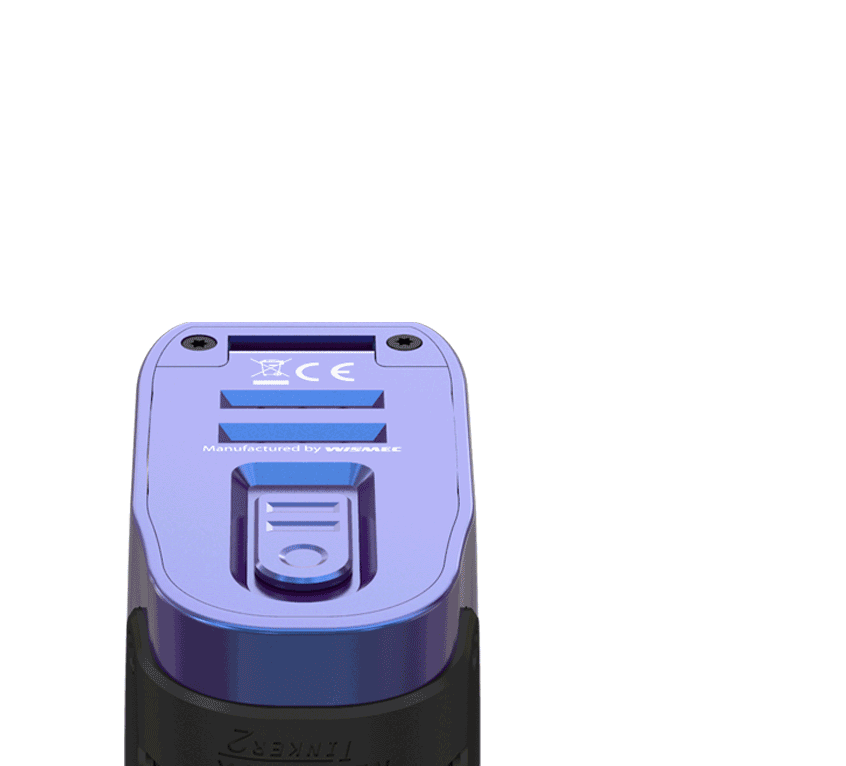 0.00

s Instant Fire by Avatar Chip
TINKER 2, adopts the self-developed avatar chip, allowing users to enjoy vaping more safe and reliable under a variety of protection systems. The avatar chip allows the product to be quickly ignited at a speed of 0.001 seconds. Get ready to enjoy vaping as fast as you can!
30% Wood Pulp + 70% Organic Cotton
The WT mesh coil adopts the brand-new cotton, with the formula consisting of 30% wood pulp and 70% organic cotton , and combined with the wood pulp composite technology and microporous technology, to make better e-liquid permeability and more uniform flavor.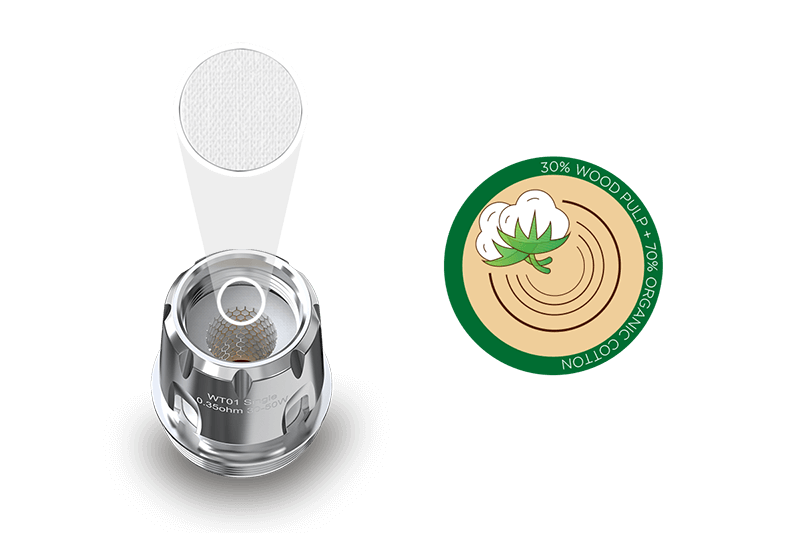 360° Diversion E-liquid Leading System
The WT Mesh Coils feature more accurate and efficient e-liquid-leading function. Each heating unit corresponds to an individual e-liquid inlet hole. Together with other additional e-liquid inlet holes, all those inlet holes form a 360-degree all-round e-liquid leading system, thus to effectively prevent leakage and ensure excellent flavor.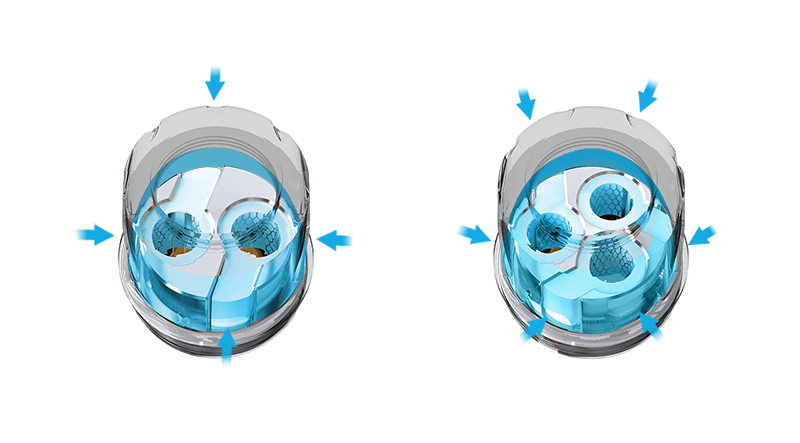 WT Mesh Coils ,Restore The Most Authentic E-liquid Flavor
The diamond-shaped heater with larger heating area, making the heating more uniform and the atomizing effect even better. If you want to enjoy the most authentic e-liquid flavor , WT coils will be your best choice.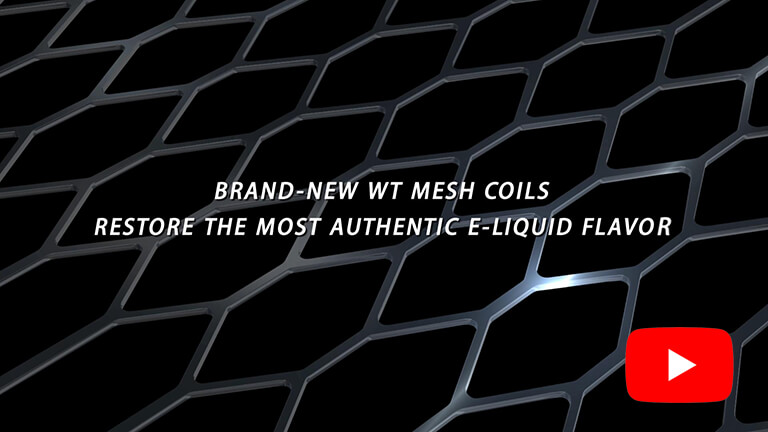 Exquisite Appearance with EFVP Technology
Available in four colors, the TROUGH not only looks stylish , but also adopts an innovative technology —Environment-friendly Vacuum Plating to ensure better color durability and excellent texture. In addition, the pattern of the atomizer is completed through precision machining technique, Wismec carefully carved every detail to present you the best products.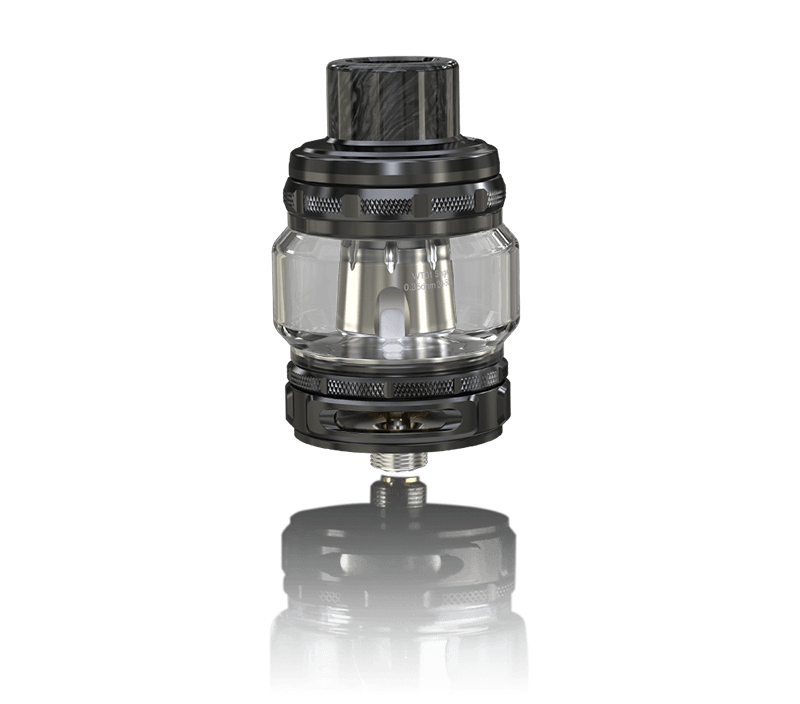 Quick Sliding Top Filling Design
Simply slide the top cap, you can finish the refilling fast. The filling slot is designed with silicon, which can isolate the air and prevent e-liquid leakage effectively, so as to provide a more pure flavor.
Large Airflow Slot & Adjustable Airflow Control System
Trough has a large airflow slot ,which accounts for about 50% of the Atomizer base ,allowing to bring more air in and produce huge cloud. By rotating the airflow control ring only , you can adjust the airflow to your preference.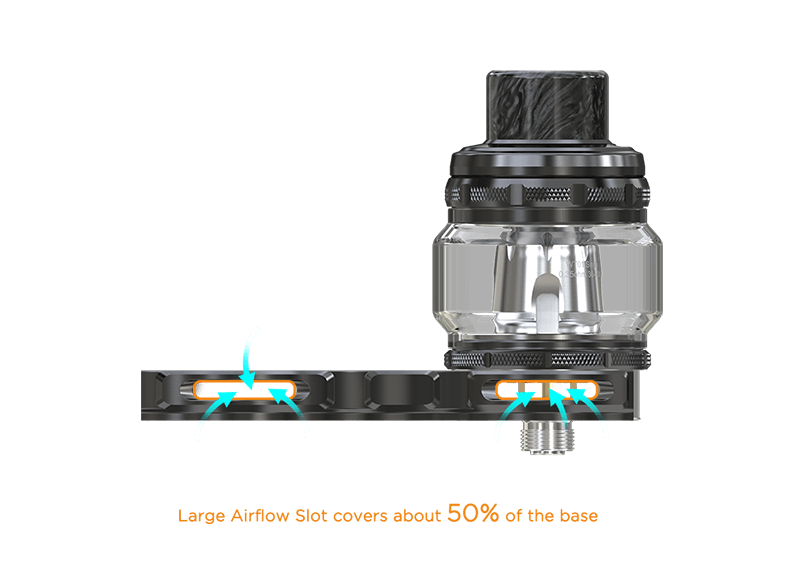 Brand-New WT Coils with Pure Flavor and Massive Cloud
WT coils meet different vaping needs and provides various atomization experience. Whether you are in pursuit of the pure taste of e-liquid or huge cloud , you could always get satisfied by our WT01 Single 0.35ohm and WT02 Dual 0.2ohm head with large range power.

Multiple Circuit Protection System Applied
Multiple circuit protection systems are applied, realizing the overall protection of the device, which make it much securer and more reliable. Upgradeable Firmware
Reuleaux TINKER2 comes with the upgradeable firmware. The upgradeable firmware will make your device always up to date and stand out from other ecigs.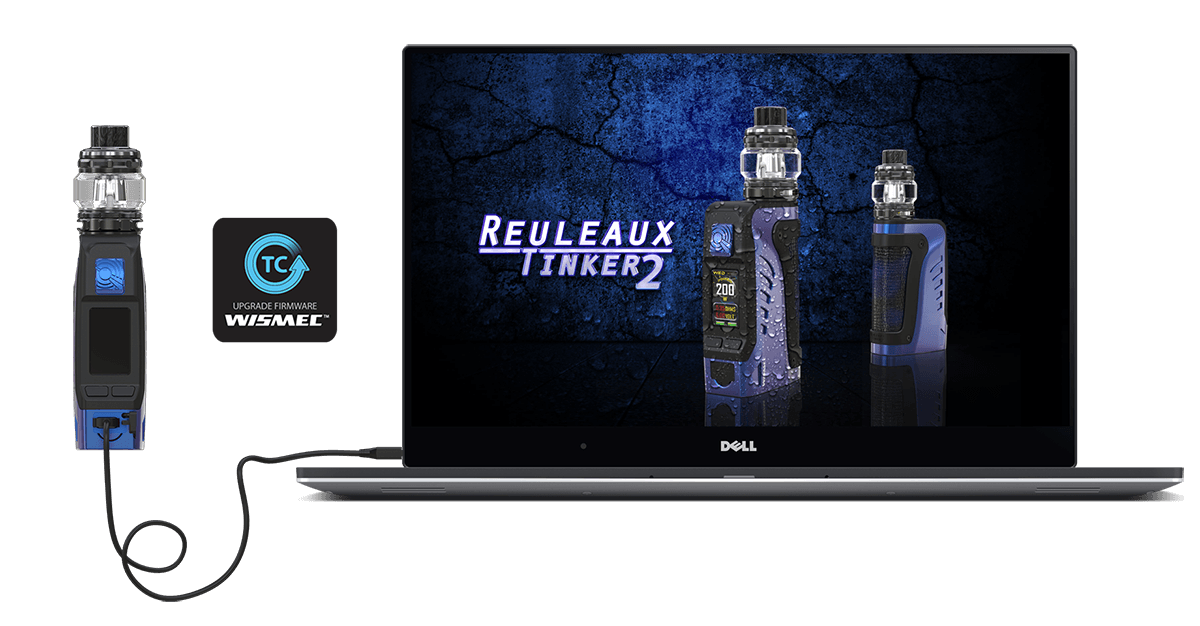 Charging
It's better to take out the cells and charge it through the external charger. You can also charge the device by connecting it with a computer or a wall adapter via USB cable.
Parameter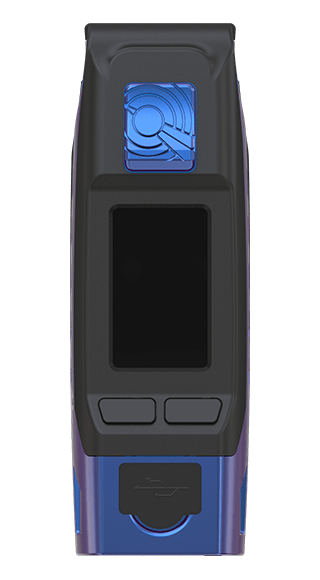 Size: 90*53.5*28.5mm
Weight(without cells): 200.7g
Thread type: 510 spring loaded connector
Cell type: 2 * high-rate 18650 cell (discharging current should be above 25A)
Output mode: TC-Ni/TC-Ti/TC-SS/TCR(M1, M2, M3)/VW mode
Output wattage: 1-200W
Resistance range: 0.05-1.5ohm for TC modes;
0.05-3.5ohm for VW mode
Maximum charging current: 2A
Output voltage range: 0.5-8V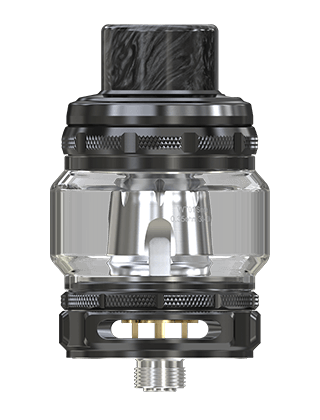 Diameter: 30mm
Height: 50mm
Weight: 61.5g
E-liquid capacity: 6.5ml/2ml
Standard Configuration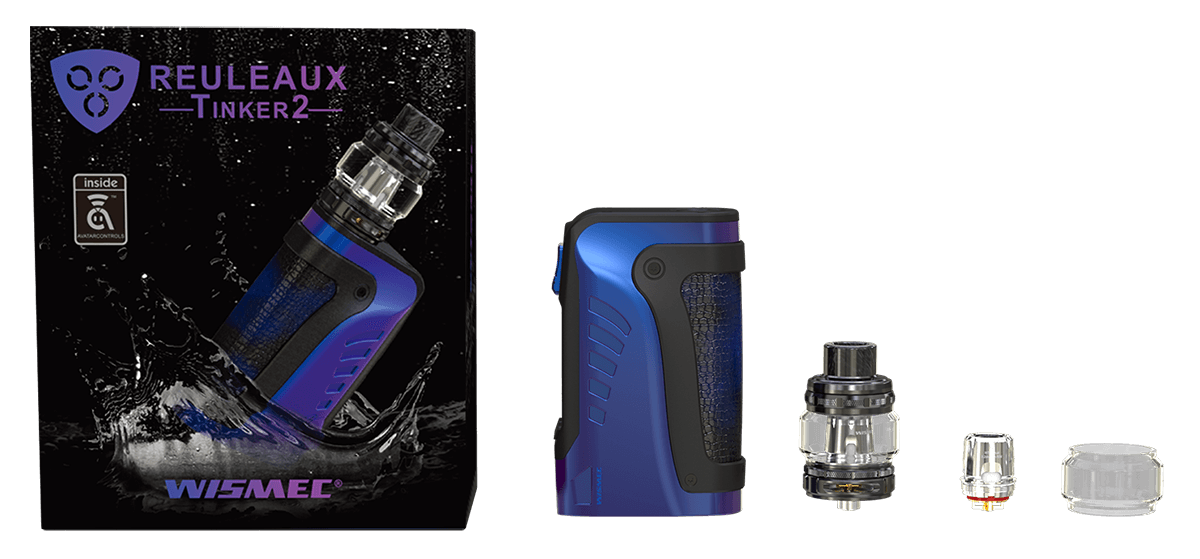 1 * REULEAUX TINKER 2
1 * WT02 Dual 0.2ohm Head
2 * Warning Card
1 * TROUGH
1 * QC USB Cable
Spare Parts
1 * WT01 Single 0.35ohm Head
2 * User Manual