Product Introduction
Sinuous P228, designed by sinuous designs in USA, is powered by dual replaceable 18650 cells whose max output reaches 228W/50A. The application of plated USB ports contact makes it possible to realize 2A quick charge. And the separate battery power can be detected accurately through the upgradable firmware. Moreover, with the help of RC (reverse charging) adapter, Sinuous P228 can serve as a power bank to charge other electronic devices. The Elabo with retractable top filling solution and innovative childproof lock system can perfectly fit the Sinuous P228.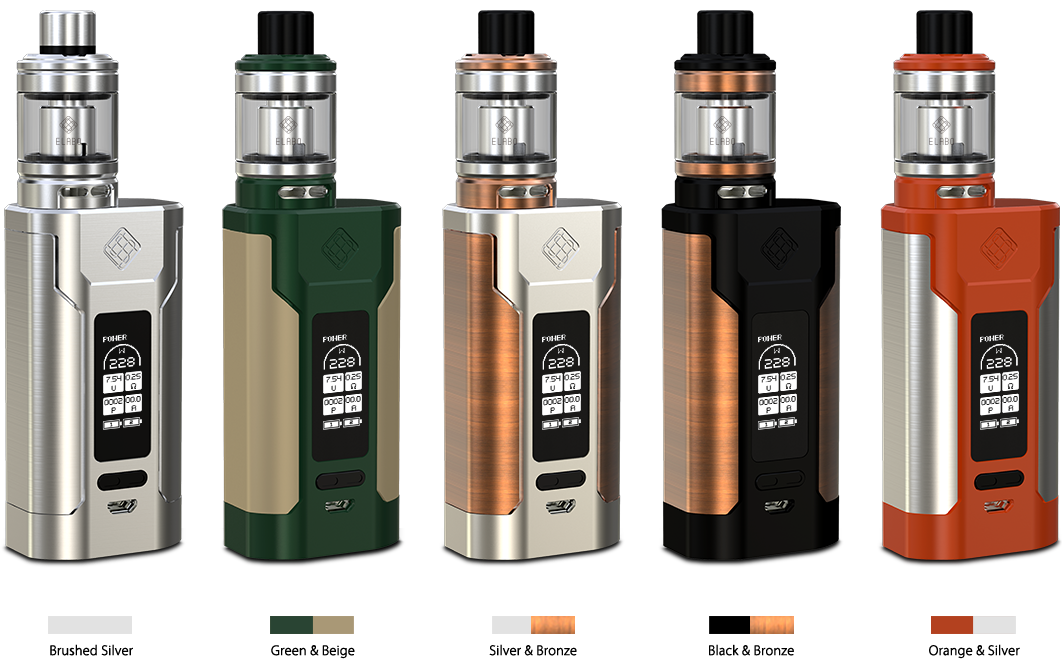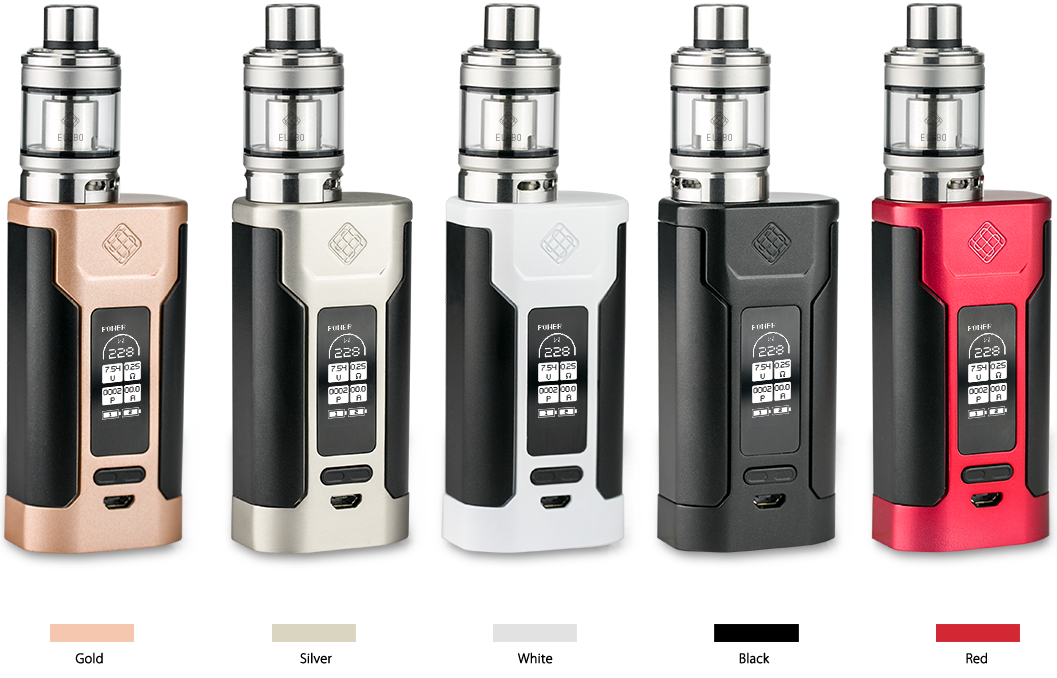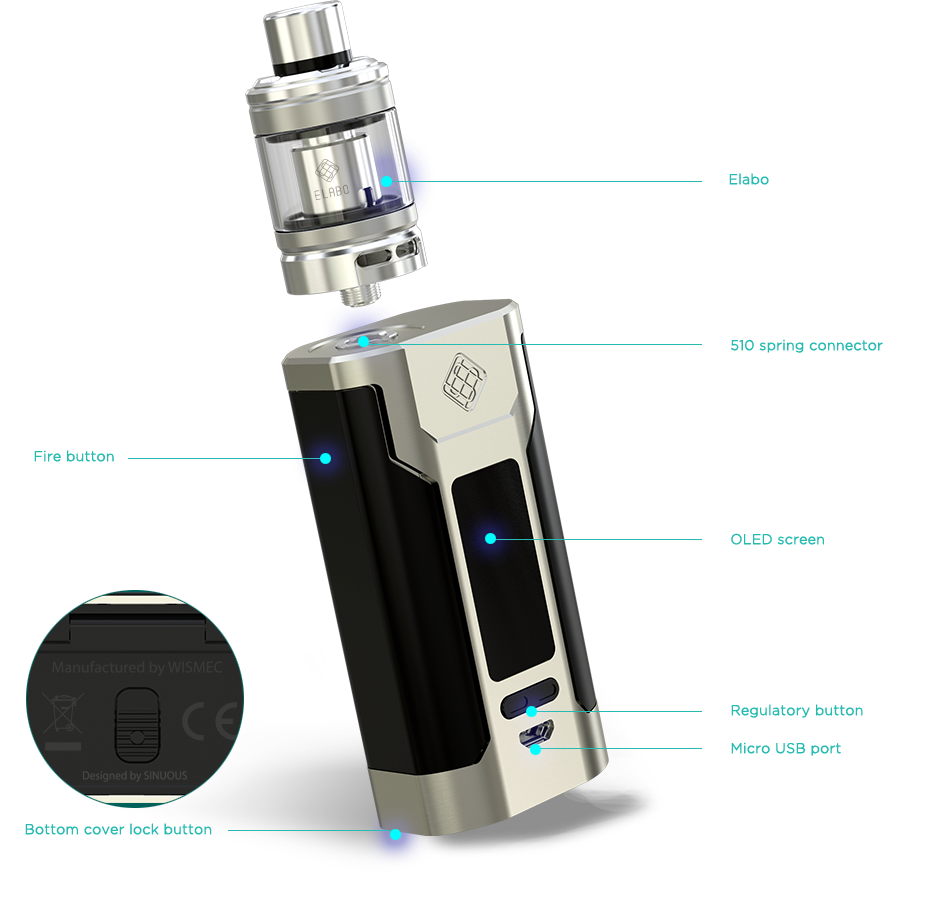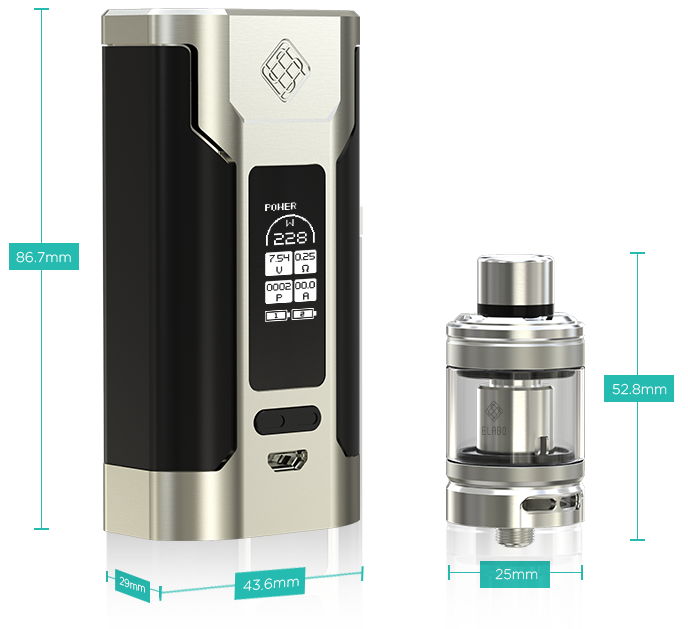 Parameter
Elabo
Length: 52.8mm
Diameter: 25mm
E-liquid Capacity: 4.9ml (with Triple 0.2ohm Head: 40-80W)
4.6ml (with NS Triple 0.25ohm Head: 40-120W)
Atomizer weight: 59.8g

Predator 228
Battery Weight: 166.2g
Size: 43.6mm*29mm*86.7mm
Thread Type: 510 spring loaded thread
Cell type: High-rate 18650 cell
(discharge current should be above 25A)
Output Mode: VW/TC-Ni/TC-Ti/TC-SS/TCR Mode
Output Wattage: 1-228W
Resistance Range: 0.05-1.5ohm for TC modes
0.1-3.5ohm for VW mode
Temperature Range: 100-315°C/200-600°F (TC modes)
Maximum Charging Current: 2A
Maximum Output Current: 50A
Output Voltage Range: 0.5-9V

Main Features
228W/50A Max Output with Dual 18650 Cells:
Powered by dual replaceable 18650 cells, the max output can be reached to 228W. Also, it offers more possibilities when using various coils with its 50A maximum output current.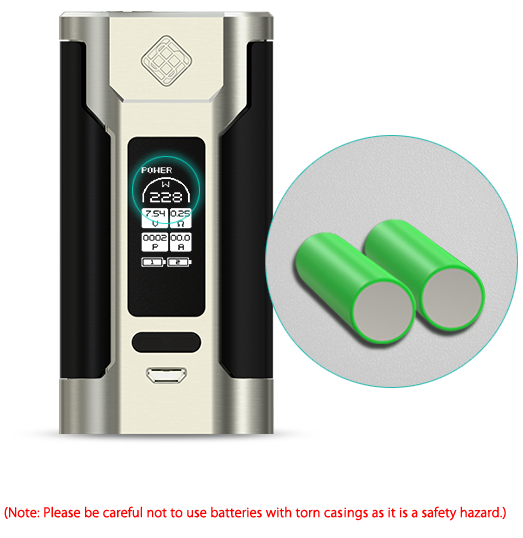 2A Max Charging Current for Quick Charge
Both of the USB ports are plated which can support 2A max charging current. And it can get
fully charged more quickly when using the Avatar Quick Charger (sell separately).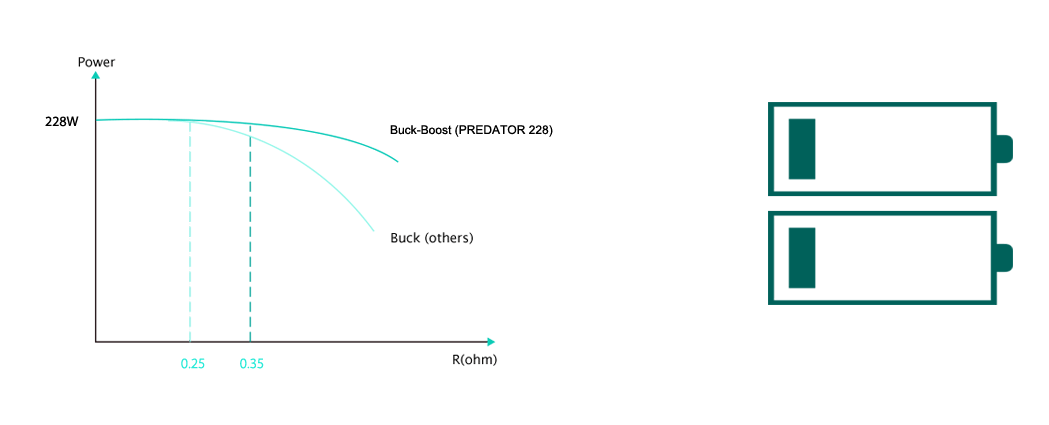 Dual Circuit Protection & Reverse Polarity Protection:
Reverse polarity protection is effectively achieved by the application of special battery anti reverse circuit in the circuit board. And the dual circuit protection systems make the Sinuous P228 much safe and reliable.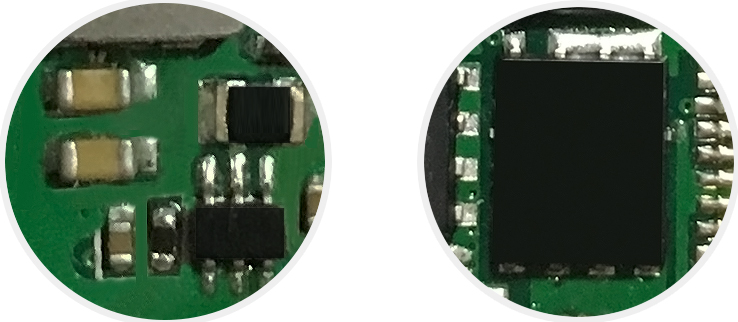 Serving as a Power Bank for Reverse Charging:
With the help of RC (reverse charging) adapter, Sinuous P228 can serve as a power bank to charge other electronic devices.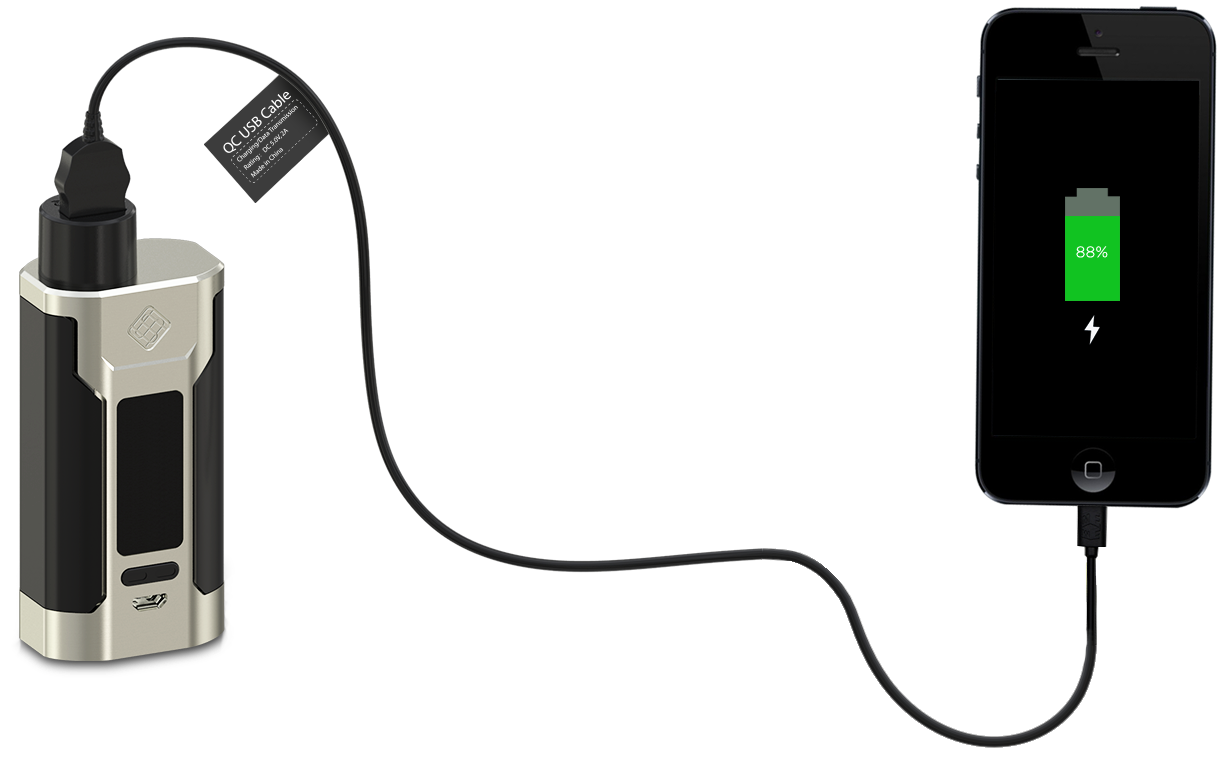 Compact Size with Hidden Fire Button:
The unique hidden fire button is a plus to the fashionable yet simple appearance of Sinuous P228. The compact size with ergonomically designed shape is better for grip and carry.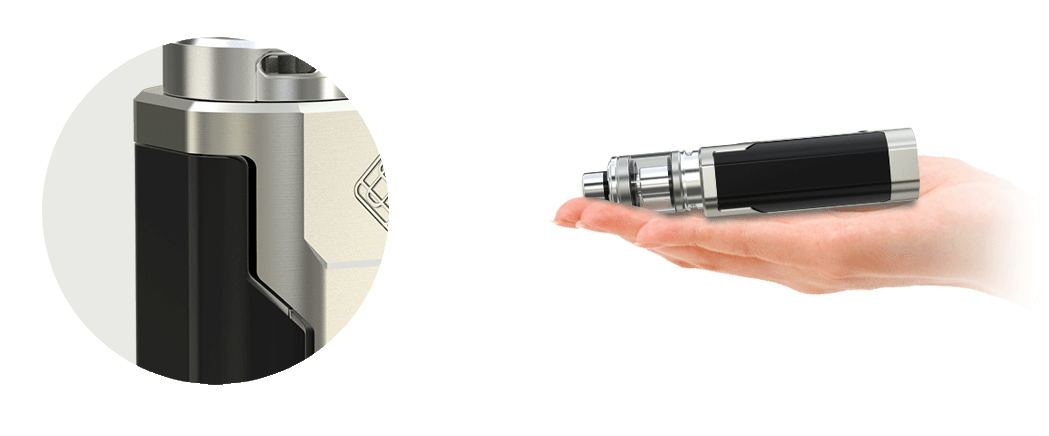 Flip-open Battery Cover for Easy Exchange:
The flip-open bottom cover with ventilation holes is designed for easier cells replacement and better heat dissipation.

Upgradeable Firmware with Identifiable Separate Battery Power:
Coming with the upgradeable firmware, the separate battery power can be detected correctly.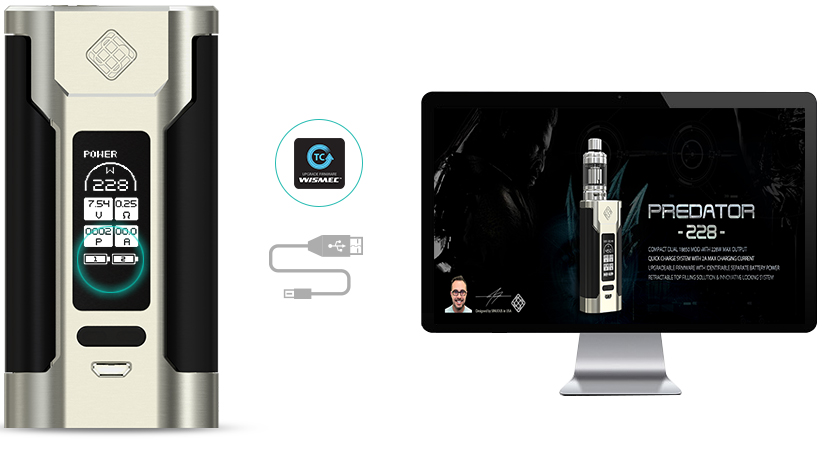 Detachable Structure for Easy Cleaning:
All the parts of Elabo can be detached and reassembled, bringing much convenience in cleaning it.

Retractable Top Filling Solution & Innovative Childproof Lock System:
Only unplug the mouthpiece, can you slide the top cap and finish the refilling. The innovative child lock system avoids any unintentional push effectively.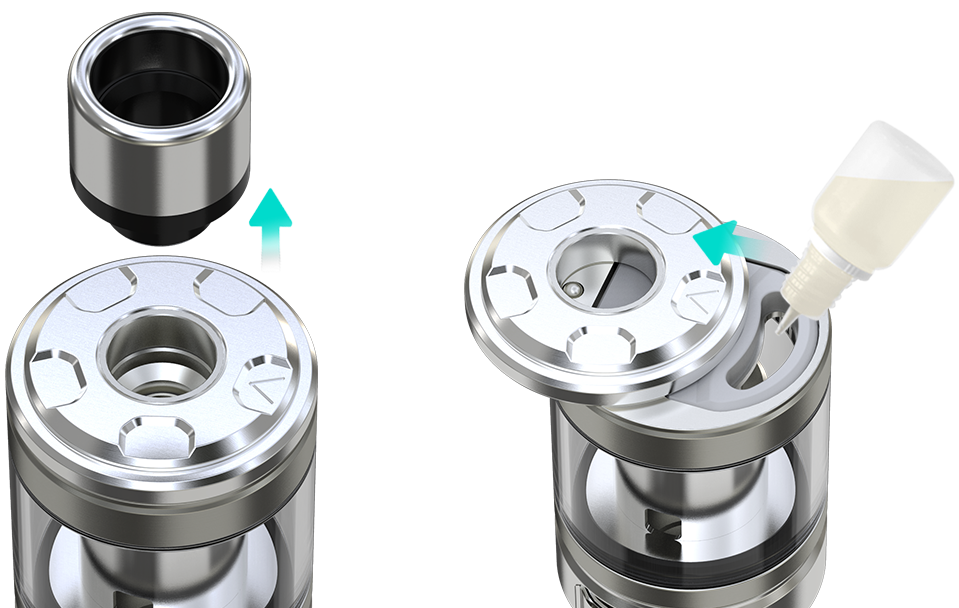 Optional Heads with Wonderful Taste:
Both of the equipped heads will provide you large vapor and good flavor. And the design of no threads coil system makes it possible for users to replace a used coils faster and without getting e-liquid on their hands.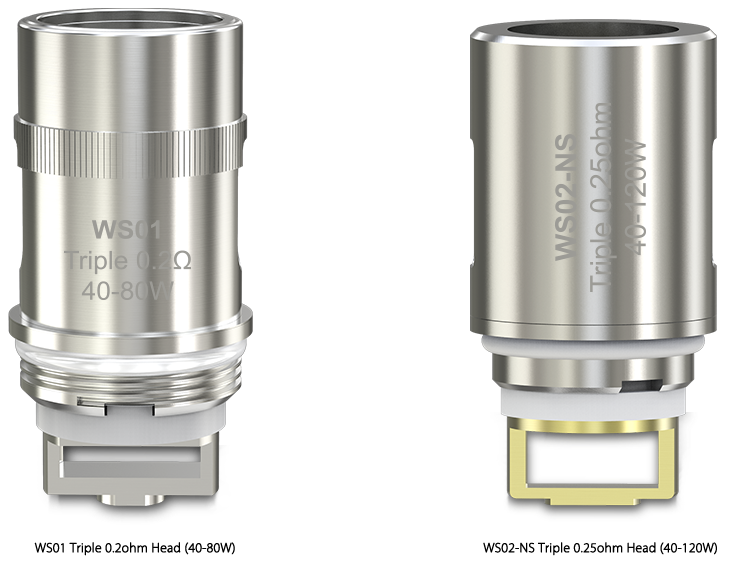 Huge Vapor Clouds with Bottom Airflow Control:
The airflow inlets are large enough to produce massive vapor clouds. And the airflow can be adjusted to your preference by turning the airflow control ring.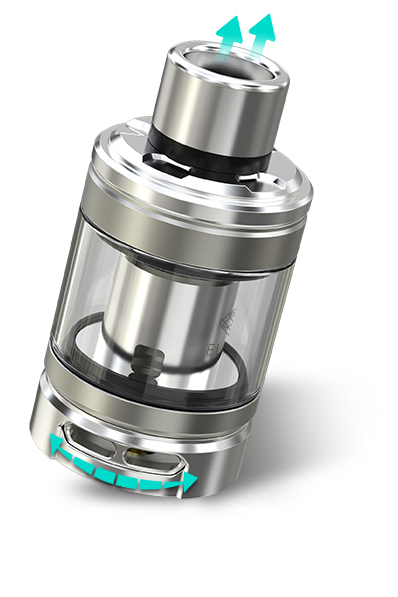 It is better to take out the cells and charge them through external charger.
You can also charge the device by connecting it with a computer or a wall adapter via USB cable.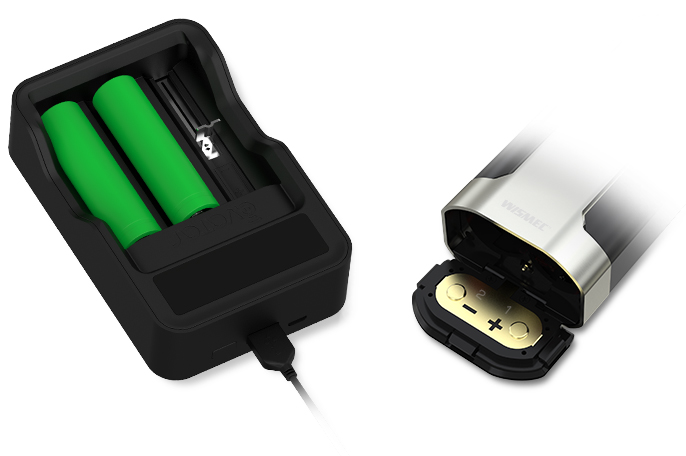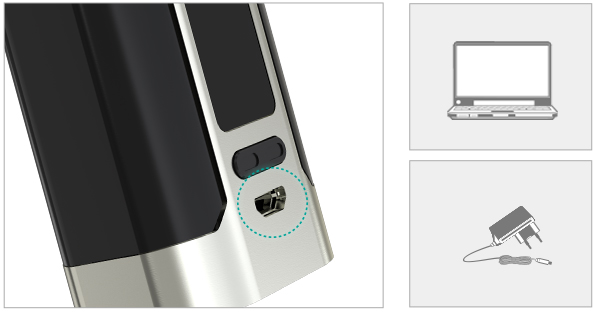 Standard Configuration:
1*Sinuous P228 (no cells)
1*Elabo
1*Triple 0.2ohm Head
1*NS Triple 0.25ohm Head
1*QC USB Cable
2*User Manual (Sinuous P228 & Elabo)
1*Warning Card