Product Introduction
Stylish in appearance and powerful in performance ,TROUGH is a newly revolutionary Tank from Wismec .Featuring new WT01 Single 0.35ohm Head and WT02 Dual 0.2ohm Head for pure flavor and massive cloud, it provides you an unprecedented vaping experience. With the top sliding and filling design, the filling process gets considerably easier and faster. It also gets highlighted by its special Large Airflow Slot & Adjustable Airflow Control System. Moreover, 4 versions are available for your preference, which all enabling you a definitely versatile vaping enjoyment.
30% Wood Pulp + 70% Organic Cotton
The WT mesh coil adopts the brand-new cotton, with the formula consisting of 30% wood pulp and 70% organic cotton , and combined with the wood pulp composite technology and microporous technology, to make better e-liquid permeability and more uniform flavor.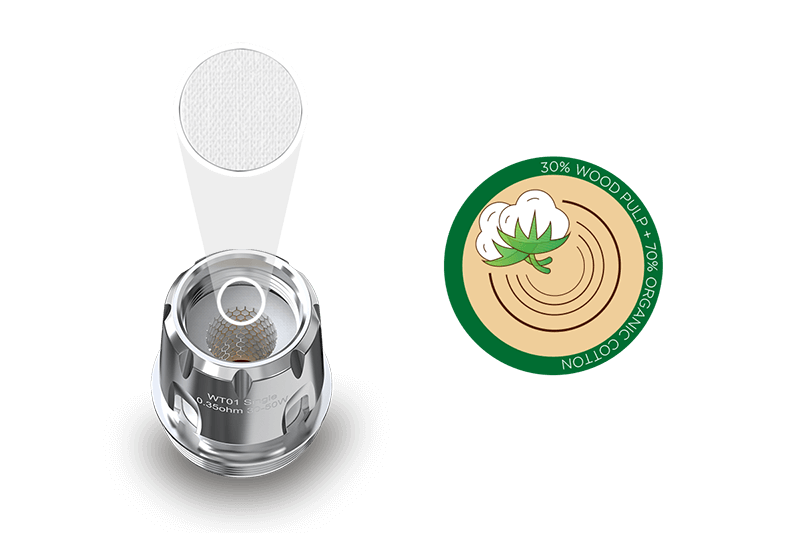 360° Diversion E-liquid Leading System
The WT Mesh Coils feature more accurate and efficient e-liquid-leading function. Each heating unit corresponds to an individual e-liquid inlet hole. Together with other additional e-liquid inlet holes, all those inlet holes form a 360-degree all-round e-liquid leading system, thus to effectively prevent leakage and ensure excellent flavor.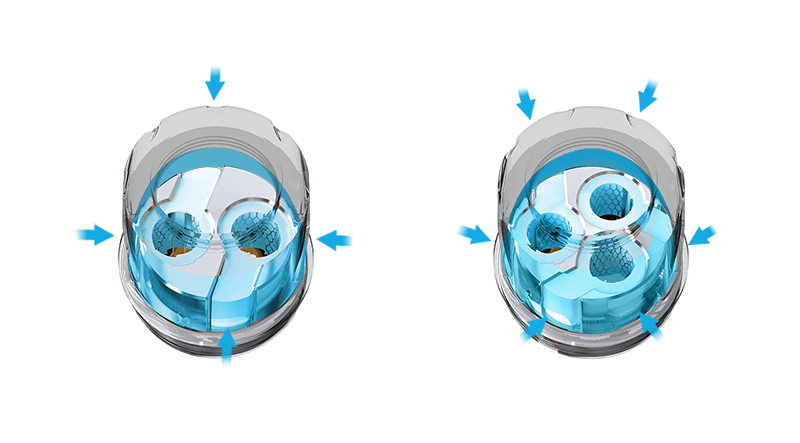 WT Mesh Coils ,Restore The Most Authentic E-liquid Flavor
The diamond-shaped heater with larger heating area, making the heating more uniform and the atomizing effect even better. If you want to enjoy the most authentic e-liquid flavor , WT coils will be your best choice.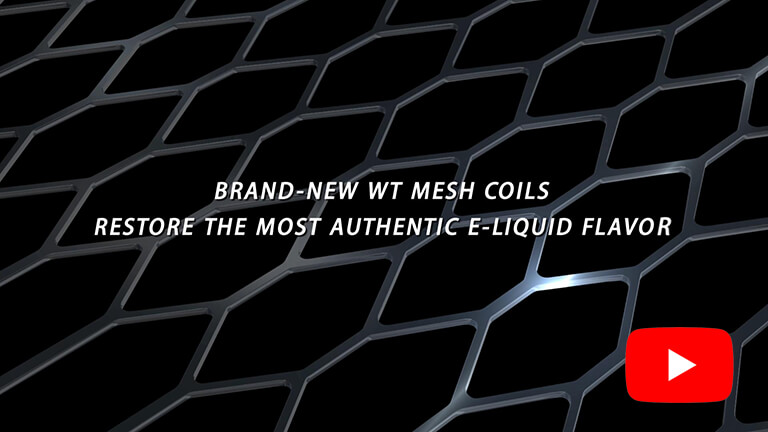 Quartz Tube – First Use In E-cigarette Market
Sparkling like a crystal, this atomizer tube is made of quartz material with high hardness. What's more, with the application of surface optical coating technology, it comes with strong brightness and environmentally friendly manner.
Exquisite Appearance with EFVP Technology
Available in four colors, the TROUGH not only looks stylish , but also adopts an innovative technology —Environment-friendly Vacuum Plating to ensure better color durability and excellent texture. In addition, the pattern of the atomizer is completed through precision machining technique, Wismec carefully carved every detail to present you the best products.
Quick Sliding Top Filling Design
Simply slide the top cap, you can finish the refilling fast. The filling slot is designed with silicon, which can isolate the air and prevent e-liquid leakage effectively, so as to provide a more pure flavor.
Large Airflow Slot & Adjustable Airflow Control System
Trough has a large airflow slot ,which accounts for about 50% of the Atomizer base ,allowing to bring more air in and produce huge cloud. By rotating the airflow control ring only , you can adjust the airflow to your preference.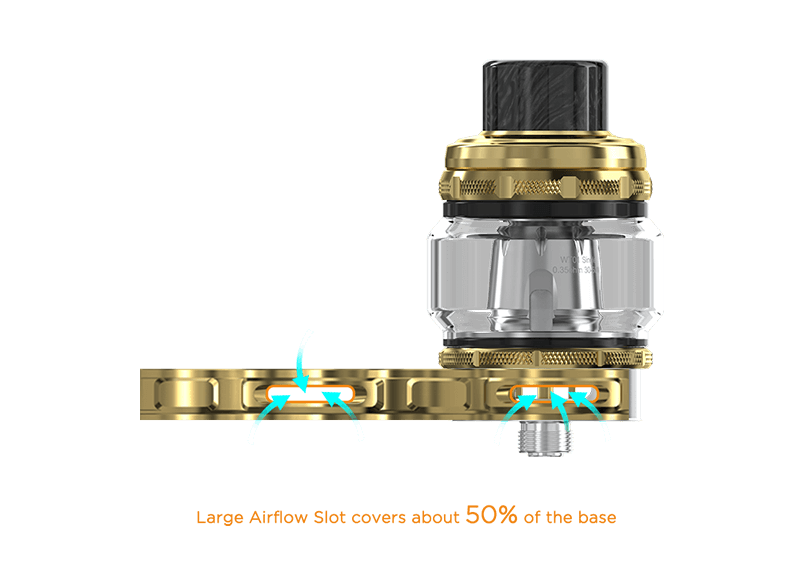 Brand-New WT Coils with Pure Flavor and Massive Cloud
WT coils meet different vaping needs and provides various atomization experience. Whether you are in pursuit of the pure taste of e-liquid or huge cloud , you could always get satisfied by our WT01 Single 0.35ohm and WT02 Dual 0.2ohm head with large range power.

Parameter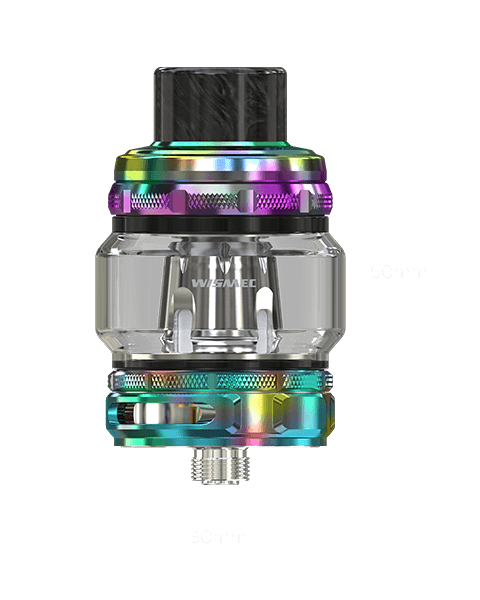 Diameter: 30mm
Height: 50mm
Weight: 61.5g
E-liquid capacity: 6.5ml/2ml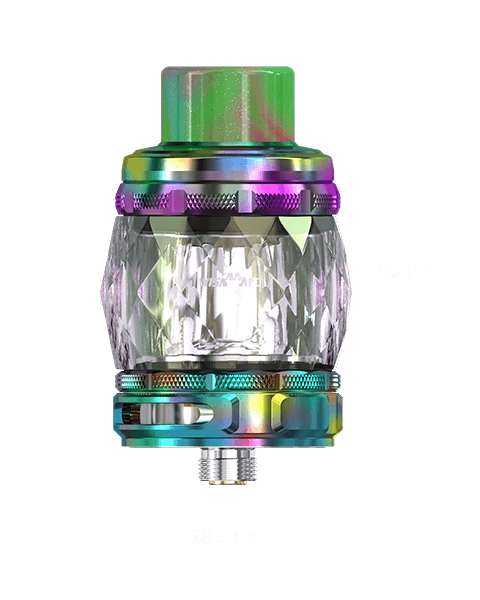 Diameter: 28.5mm
Height: 50mm
Weight: 65g
E-liquid capacity: 5ml
Various Tank Versions Available for Your Preference
To be compliant with the TPD regulations, 4 versions are available for your preference. Whatever you choose, you will definitely get versatile vaping enjoyment.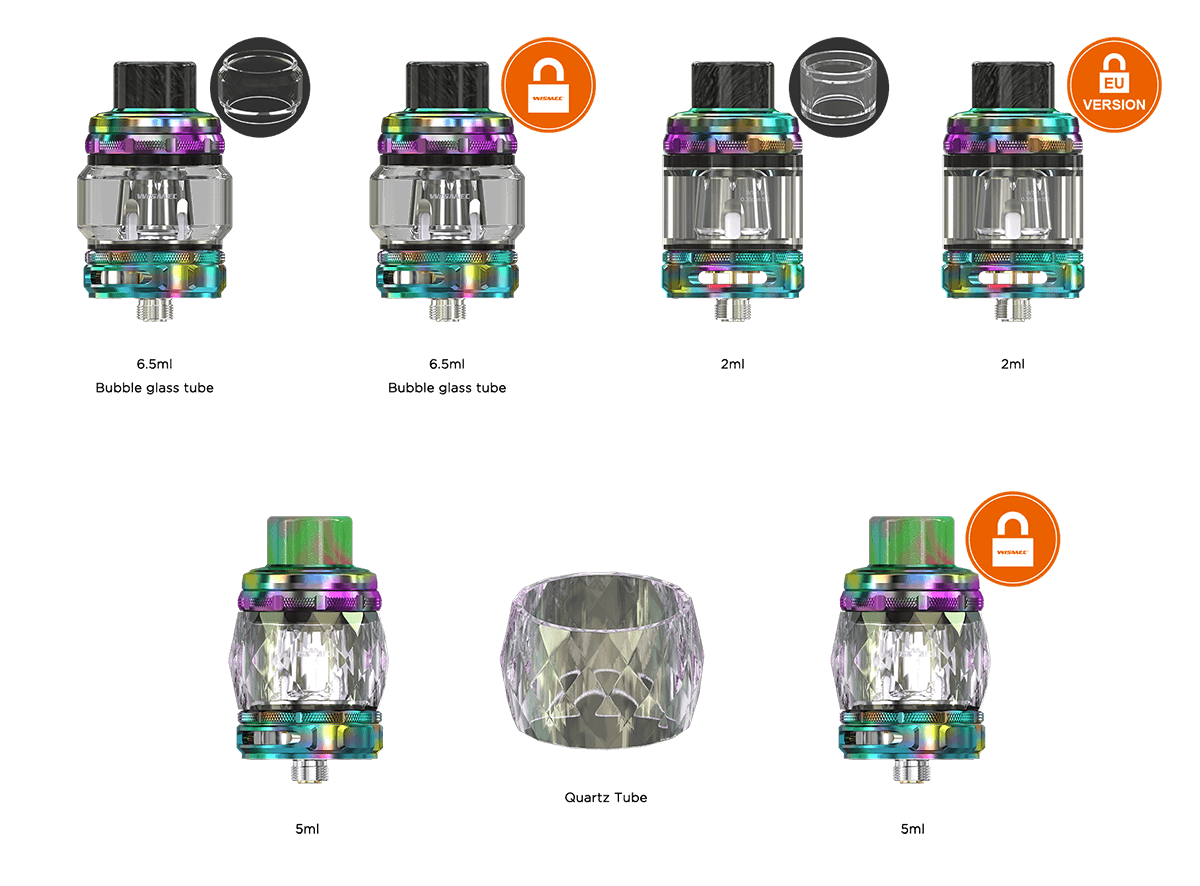 Standard Configuration
5ml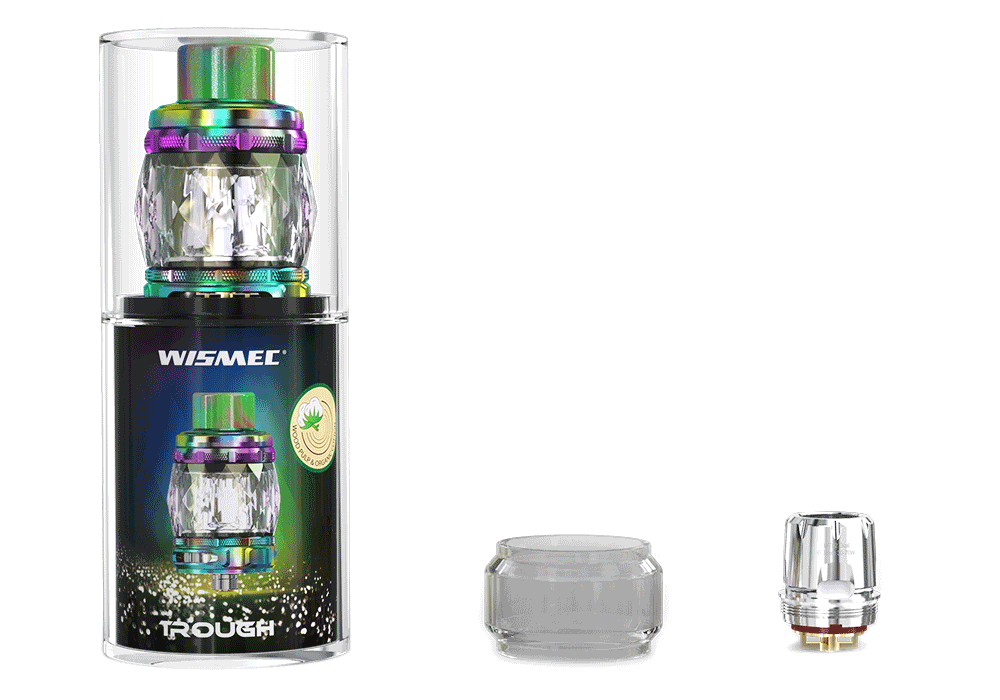 1 * Trough
1 * User Manual
1 * WT01 Single 0.35ohm Head
Spare Parts
1 * WT02 Dual 0.2ohm Head
6.5ml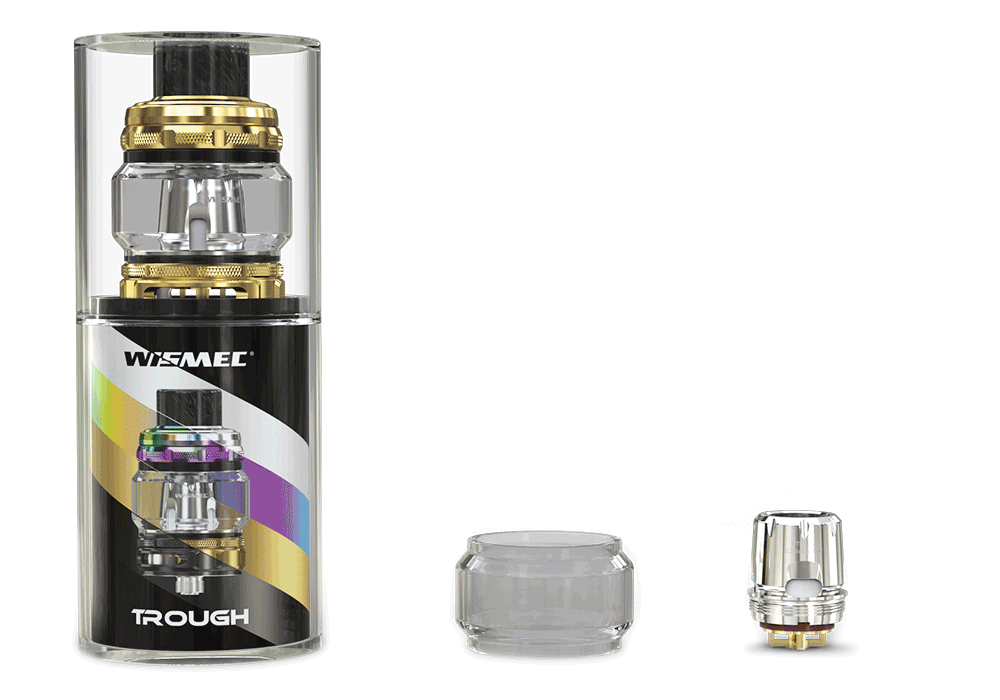 1 * Trough
1 * User Manual
1 * WT01 Single 0.35ohm Head
Spare Parts
1 * WT02 Dual 0.2ohm Head
2ml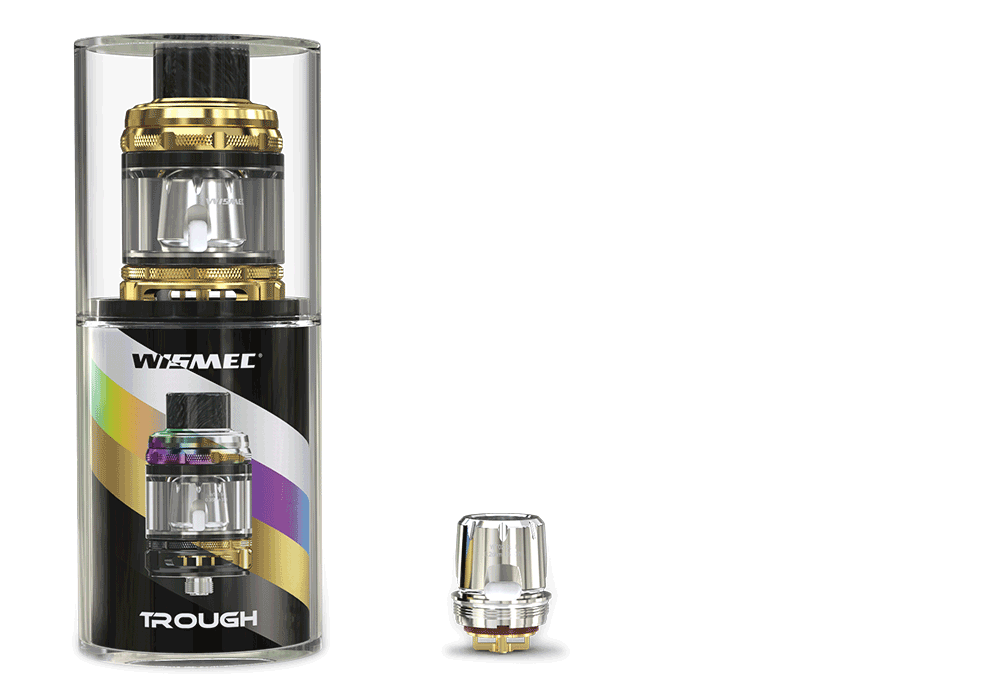 1 * Trough
1 * User Manual
1 * WT01 Single 0.35ohm Head
Spare Parts
1 * WT02 Dual 0.2ohm Head