Reuleaux RX GEN3 Dual
Reuleaux RX GEN3 Dual, a new member of Reuleaux series, is more compact and portable than previous box mods. Powered by dual replaceable 18650 cells, the GEN3 Dual is able to output 230watts and has 2A quick charge capability. Featuring the unique crown molding shape and perfect color scheme, the gorgeous GNOME King atomizer that utilizes the updated WM01 coil for intense flavor can perfectly combine with RX GEN3 Dual in terms of appearance and performance.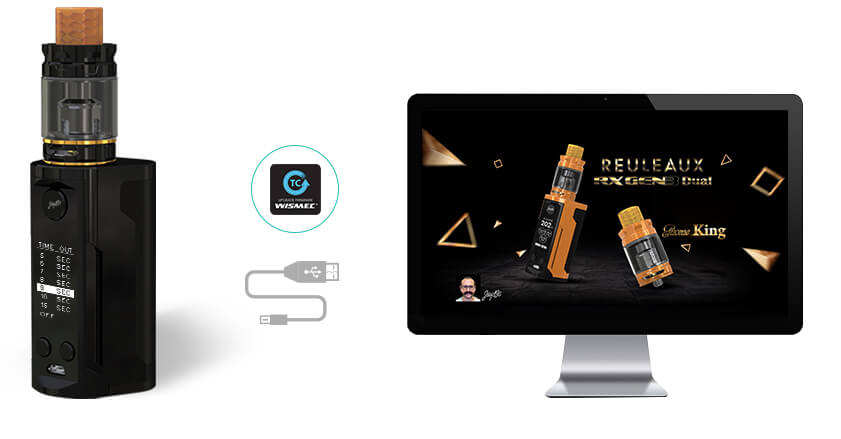 Support > Software Download
From starter kits to advanced setups, and flavor taste tanks to cloud beast ones, Wismec always offer you more than you can imagine.
WARNING: Our products may contain nicotine, a poisonous and addictive substance. Our products are only intended for committed smokers of legal smoking age and not by children, women who are pregnant or may become pregnant or any person with an elevated risk of, or preexisting condition of, any medical condition which includes, but is not limited to, heart disease, diabetes, high blood pressure or asthma. Wismec makes no claims that the electronic cigarette will cure a smoker's addiction to nicotine.